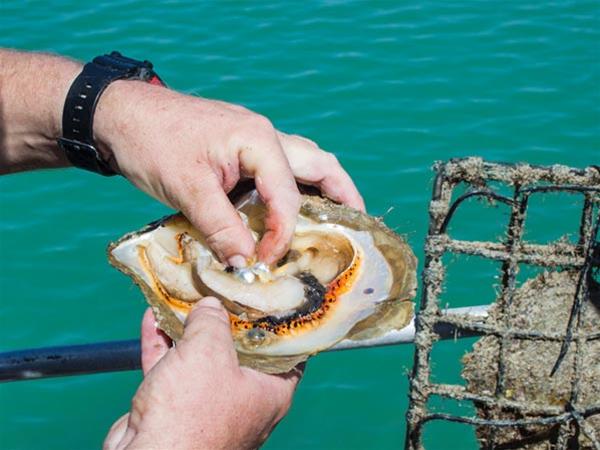 Pearl Luggers
Learn the perils of the deep and discover first hand what made the pearl divers life so hazardous and what drove so many to put their lives at risk.
Tour Price:Varied
Type:Tours
Activity:Pearl Farm
Details
Description
It is often said that Broome's pearling industry is as rich in culture as it is in pearls. Join us as we reveal the impact pearling has had upon Northern Australia and how the melting pot of cultures enticed by the lure of the pearl influenced Broome.
Be captivated by 150 years of history as you see how the unique maritime and pearling history unfolded amongst the mangroves on the foreshore of Dampier Creek. See, touch and hold some of our most valuable and rare pearling, diving, and mother of pearl artifacts while travelling back in time to an era of courageous men who lived a life of danger, fortune and adventure both on and under the water.
Pearl Luggers is located right in the heart of Chinatown and features a fully rigged and restored pearl lugger surrounded by a replica inter-tidal jetty and tenders store. This 1.5-hour tour will take you through the modernising of the industry, introduce the 'perfectly imperfect' Keshi pearl and give meaning to the saying 'Broome was built on Buttons'!
Location
Address: 31 Dampier Terrace, Chinatown , Broome, 6725,China Town, Broome,WA,6725
Phone: 08 9192 0022
Email: [email protected]