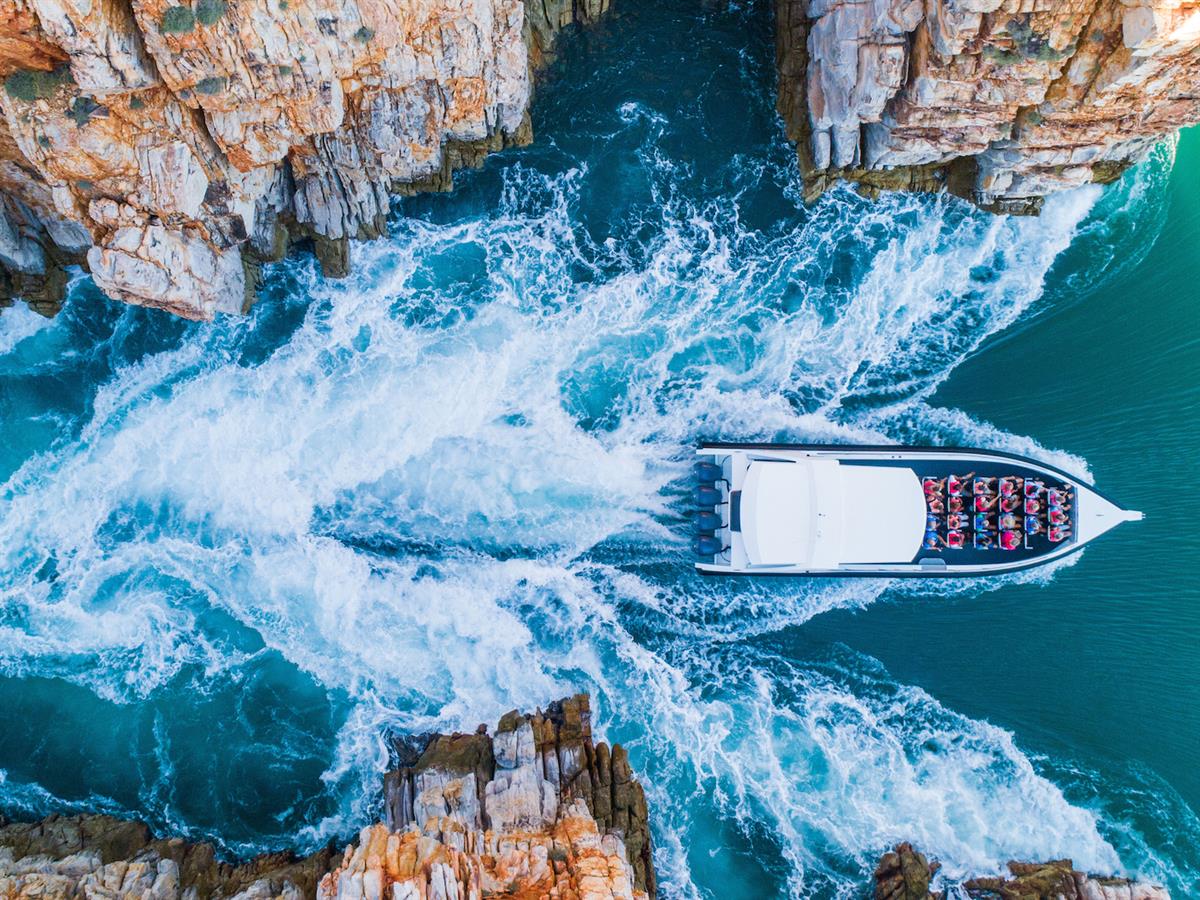 Paradise Point Adventures
Discover the magnificent Kimberley with a Horizontal Falls cruise that's just perfect for you.
Type:Tours
Activity:Island,Aboriginal Owned & Operated
Details
Description
Visiting the Kimberley is bucket-list stuff. A once-in-a-lifetime opportunity.
This rugged and dramatic land is one of the last remaining marine wildernesses in the world and we know you want to experience its pristine splendour in the most memorable way possible.
We've partnered with multi award-winning Horizontal Falls Seaplane Adventures and Jilinya Tours to bring you a range of adventure tours that take you deep into the very heart of the Kimberley's signature attractions.
Ever since the company pioneered the use of seaplanes as a unique perspective on Horizontal Falls tours over 12 years ago, this family-run business has always been passionate about delivering innovative tourism experiences that meet guest expectations and showcase the ancient land that they call home.
We've carefully crafted our tour itineraries along with Horizontal Falls Seaplane Adventures to give you the experience of a lifetime. Doing the things that you want to do.
Choose from our range of Horizontal Falls day tours and cruises which bring you up close and personal to the spectacular surrounds of Horizontal Falls, the Buccaneer Archipelago, Paradise Point and stunning Cape Leveque.
Location
Address: Hangar 14, Gus Winckel Road,Broome,WA,6725
Phone: 08 9192 1172
Email: [email protected]