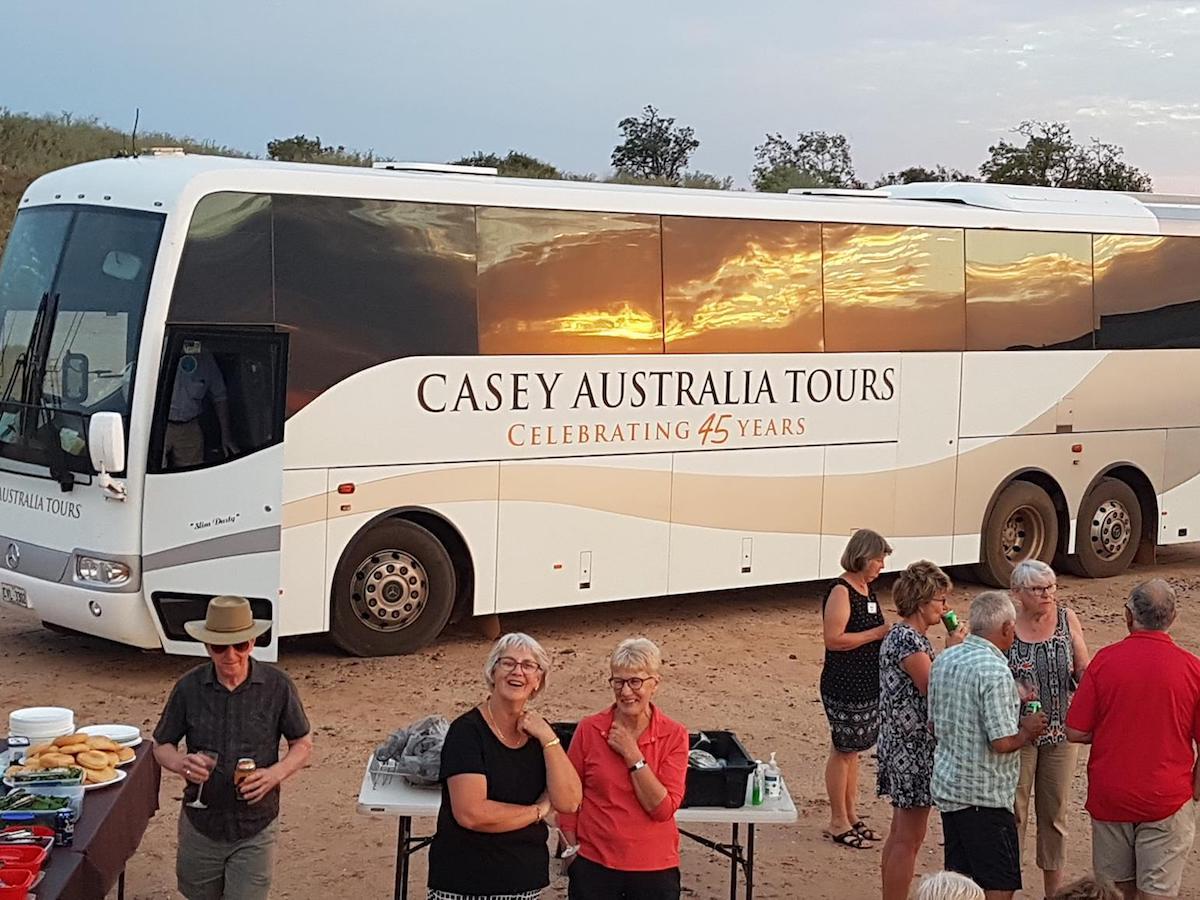 Casey Australia Tours
In 1973 Bryan Casey, started Casey Adventure Tours with a single 8 seater VW Kombi Van and a passion for touring remote Australia.
Tour Price:$105 - $7390
Type:Tours
Activity:Four Wheel Driving
Details
Tour Locations:North West
Type:Tours
Open Days:Monday,Tuesday,Wednesday,Thursday,Friday,Saturday,Sunday
Description
Today we are known as Casey Tours, and run a fleet of coaches, operating a variety of tours from single day tours within WA to extended tours through some of Australia's most remote and fascinating regions. With over 40 years of touring experience, we have the knowledge to run exciting, comfortable and safe tours throughout Australia. At Casey Tours we use our own vehicles and drivers employed by us, we don't hire drivers from other operators to drive our passengers. In the same way, we arrange all accommodation, attractions and meals directly, we take responsibility for all aspects of our passenger's touring experience.
Location