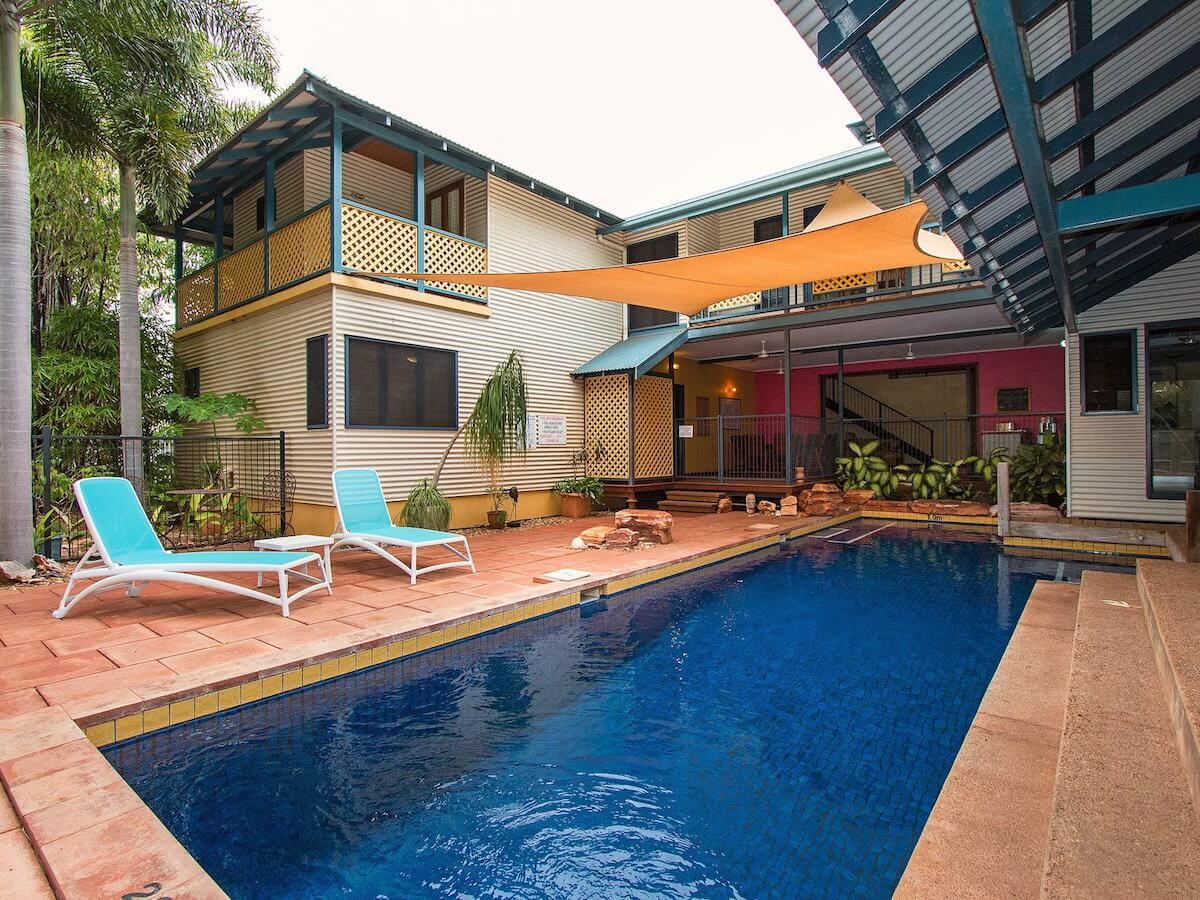 Established in 2001 using the best features of Broome`s traditional and modern house designs, The Courthouse have built a luxurious 2 storey family home.
Details
Wheelchair Access:No
Type:Bed & Breakfast
Facilities:Pool
Description
Only a 3 minute walk to Chinatown (town centre), the B&B is close to great restaurants, cafes, pubs, shops, pearl emporiums, and other tourist attractions. Catch the bus across town for a camel ride or a beautiful sunset on the famous Cable Beach. Take a stroll along the shores of Roebuck Bay to Town Beach.
Location