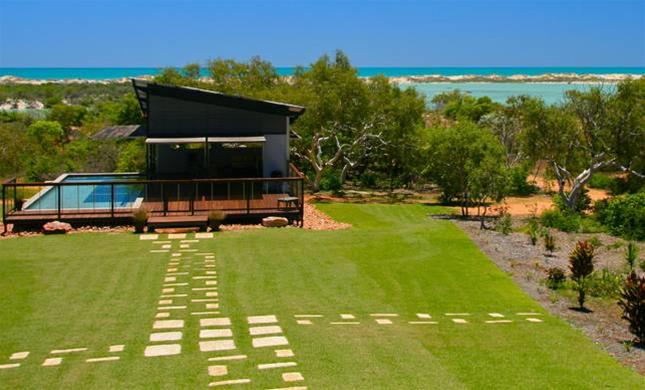 Coco Eco
Coco Eco Bed and Breakfast Nature Retreat is located on the northern secluded stretch of Cable Beach.
Details
Online Booking Link:http://www.bookeasy.com.au/website/accom_rates.asp?code=17561
Type:Bed & Breakfast
Description
Eco Luxury - Located on one of undoubtedly the world's best beaches, Coco Eco harmonises with its pristine natural surrounds. Guests are accommodated in one of three unique treetop rooms connected by boardwalks, which hover over the bushland surrounds and reveal panoramic views of Cable Beach. ````Each architecturely designed room has its own entrance, deck style en-suite and private balcony with out-door setting.All rooms have beautiful Cable Beach views - the best in Broome - without moving from your bed!
Location