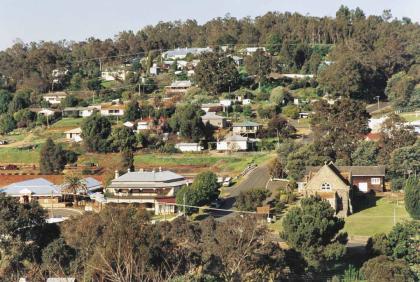 Nestled on the banks of the Blackwood River, the peaceful town Bridgetown, about three hours south of Perth, offers some of the most scenic bushwalking trails in the south.
Details
Description
If you're travelling with the family an easy two hour walk through the jarrah-marri trees of Hester Forest is a good choice.

The forest is bounded on one side by farmland and a fresh water creek runs through it, making it tranquil and peaceful. There are plenty of birds to spot, as well as seasonal wildflowers. The walk begins one kilometre past the Krsuls-Hester Road.

The Wandoo Valley walk, which can take up to an hour, gets you up close to some beautiful seasonal wildflowers and amazing birdlife including eagles.

The trail journeys through a valley of spectacular white gums, grass trees, banksias and a grandfather wandoo. You'll see a giant eagle's nest as you enter the forest and keep an eye out for hollows in old trees that provide shelter and nesting sites for birds and possums. This walk begins from Winnejup Road.

The Bridgetown Jarrah Park offers a range of walk trails which not only take you into the forest, but also provides interesting historical information about the timber industry.

If you're seriously into bushwalking there are some longer walks of up to five hours around the Greenbushes area. The 15km Greenbushes Loop Trail joins the Bibbulmun Track as it journeys north along Vultan Dam, back into the forest and across a creek.

You'll need suitable clothing and footwear for all of the bushwalking trails and remember that the weather can be cool and damp.

The Bridgetown Visitor Centre provides walk trail routes and information and is open every day from 9am – 5pm, 1800 777 140.
Location