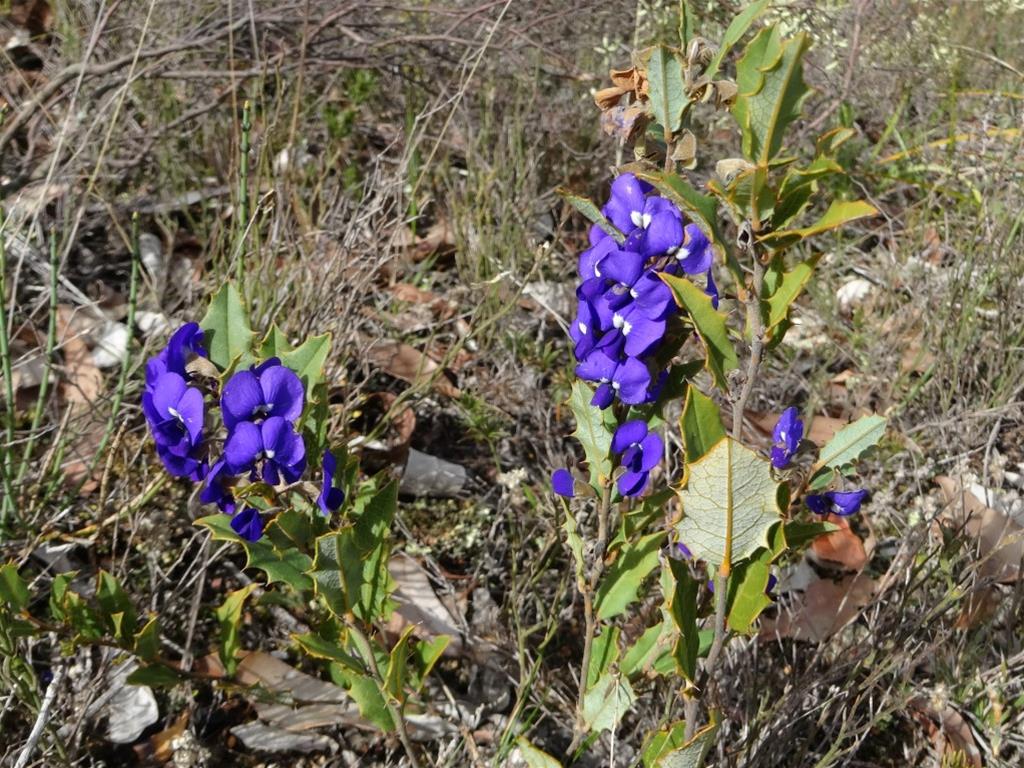 Southern Flora Tours
These nature-based tours will connect you with the unique flora, endemic birds and iconic wildlife in this part of the South-West Global Biodiversity Hotspot.
Type:Tours
Activity:Bird Watching,Bush Walking
Details
Description
Southern Flora Tours offers private tours in a comfortable 4WD vehicle for one to three adult guests, or two adults and two children. Explore these fascinating habitats with botanist Erica Shedley, photograph tiny trigger plants or magnificent Karri trees. Experience the delight in connecting with the colourful Parrots, Robins, Fairy-wrens and Honeyeaters. Ponder the daily lives of the original inhabitants, the Noongar aboriginals, as you encounter ancient Grasstrees, Banksias and Zamias. Learn about wildlife ecology and the landscapes as you wander in these diverse habitats.
Botanist and bird guide Erica Shedley will take you through a variety of landscapes and habitats to experience the wide diversity of wildflowers abounding in the tall karri and jarrah forests, wandoo woodlands, wet and dryland heaths and ancient granite outcrops.
Highly diverse flora has evolved in the South-West Ecoregion to cope with the ancient nutrient deficient soil with many relic species from Gondwanan origins, often with symbiotic connections with specialised fungi to enhance nutrient uptake. The spectacular flora is dominated by woody and herbaceous perennials in families including Myrtaceae (eucalypts, bottlebrushes, myrtles), Proteaceae (banksias, grevilleas, petrophiles), Fabaceae (acacias, peas), Ericaceae (heaths) and Orchidaceae (orchids), each family having numerous species-rich genera.
Bridgetown is centrally located in the far south-west corner of this biodiversity hotspot where much of the original vegetation has been retained in National Parks, State Forests and Nature Reserves. Southern Flora Tours takes you to see and experience some of this diversity where you can connect with these ancient landscapes and the weird and wonderful species that have evolved over millions of years.
Southern Flora Wildflower and Bird Tours normally operate Wednesday to Sunday between 1st September and 30th November when there is an abundance of spring flowers. Tours outside these dates can be arranged with other attractions included in the tours. Birds can be seen anytime of year!
The exact itinerary for these tours will be decided nearer the departure date depending on the flowering times of different species, seasonal conditions and time since fire in different reserves.
HALF & FULL DAY BRIDGETOWN WILDFLOWER AND BIRD TOURS
Wildflowers and birds of the Jarrah and Marri forest, Karri forest and Wandoo woodland will be experienced on these tours of National Parks and Reserves surrounding Bridgetown.
Wildflowers and bush birds can be seen while wandering along scenic bush tracks at each site. The tracks are easy walking and less than 1km each to allow plenty of time for photographing wildflowers and birds and soaking up the peaceful ambience of the forests. Guests for these tours can be collected from the Bridgetown Visitor Centre in the main street of Bridgetown, or from their local accommodation.
Pick up time is usually 8am for full day or morning tours or 1pm for afternoon tours. The half day tours are approximately four hours duration and include morning or afternoon snacks and drinks. Picnic lunch is provided for the full day tours. Binoculars and Field Guide are provided for all tours. Guests will need to bring a hat, sturdy walking boots, camera and water bottle.
FULL DAY WILDFLOWER AND BIRD TOURS
Four one day tours travel further afield revealing different habitats, wildflowers and bird species and picturesque rural landscapes. Guests are met at the Bridgetown Visitor Centre, or collected from their accommodation in Bridgetown, Manjimup or Pemberton at 8am, returning by about 5pm. The tours include a picnic lunch, and morning and afternoon snacks and drinks. Binoculars and Field Guides are provided for these tours.
Guests will need to bring a hat, sturdy walking boots, camera and water bottle. Two and three day wildflower and nature-based tours can be arranged on request to venture further afield to Margaret River, Walpole or the Stirling Range to experience a wider range of stunning landscapes and intriguing wildflowers in the South-West.
Location
Address: 154 Hampton Street,Bridgetown,WA,
Phone:
Email: