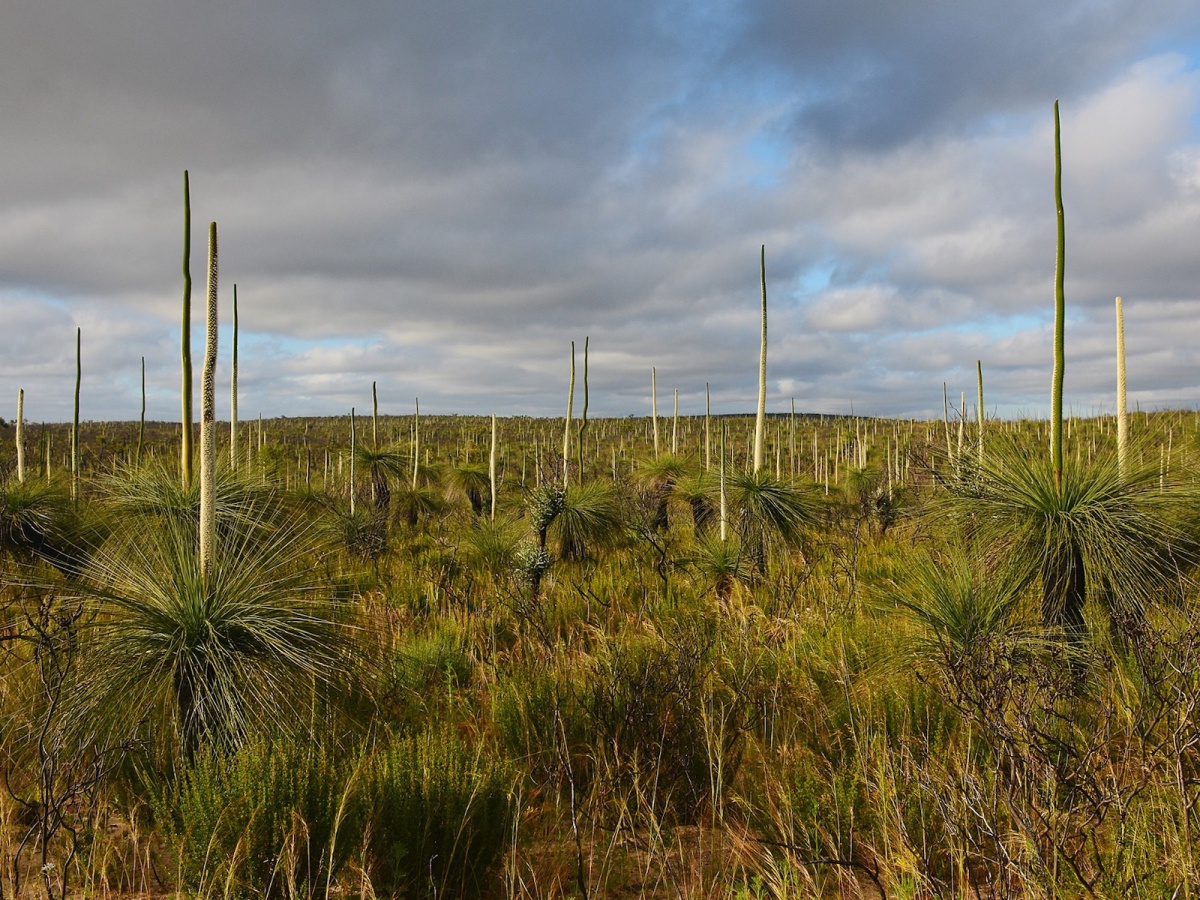 Jaurdi Station Homestead Campground
Homestead on formerpastoral lease in the Great Western Woodlands, the largest remaining area of intact Mediterranean climate woodland left on Earth.
Details
Attraction Fee:No fees apply
Feature:Dogs Allowed - No,2WD Access - No
Water:Untreated
Description
Jaurdi boasts an incredible diversity of eucalypts, a number of rare flora species, more than 100 bird species, more than 36 reptile species and two frog species. These are found on a variety of landforms and vegetation types including sand plains, granite rocks, banded ironstone formations and salt lakes. On the breakaways north of the homestead is a spectacular stand of the inland wandoo (Eucalptus capillosa) worth seeing.
Passing through the area is the old Goldfields Stage Coach route from Yellowdine to Goongarrie through the former Credo and Goongarrie Pastoral Leases, now a rough four-wheel-drive track known as the Gus Luck Track. It follows a series of rocks from Darrine to 71 Mile Rock where old tin-covered and rock-lined soaks and wells receive their water as run-off from adjoining granite rocks.
The remnants of two old graves can also be found along the route. The grave to the north of Darrine railway siding is barely recognisable and belongs to an Afghan camel driver, while the other near Wallangie Rock has an inscribed brass plate and belongs to an old prospector.
Woodline timber cutting occurred at Jaurdi from 1910 – 20 to supply the Kalgoorlie mines with fuel for boilers, power generation and timber for mine shafts. A number of woodline spur lines off a main woodline that ran from Kurrawang via Wallaroo Rock can be found. There are several old mines, a number of unsecured shafts and dangerous excavations as well as active mining and exploration so care should be taken.
Facilities
The homestead, just north of the railway, has basic accommodation, rain and dam water with the latter requiring pumping to the storage tanks, toilets (2), pot-belly stove, wood chip heater, shower, picnic tables, barbecue rings, three room shearers quarters and a shearing shed. Bookings can be made through the Kalgoorlie Parks and Wildlife Office.
Getting there
Jaurdi is located 175km west of Kalgoorlie via the Great Eastern Highway and Ryan's Find Road and travelling time is approximately three hours from Kalgoorlie. Sections of tracks can be impassable in wet weather and four-wheel-drive vehicles are recommended.
This information was provided by the Department of Biodiversity, Conservation and Attractions: dpaw.wa.gov.au
Location
Address: ,Boorabbin,WA,
Phone:
Email: