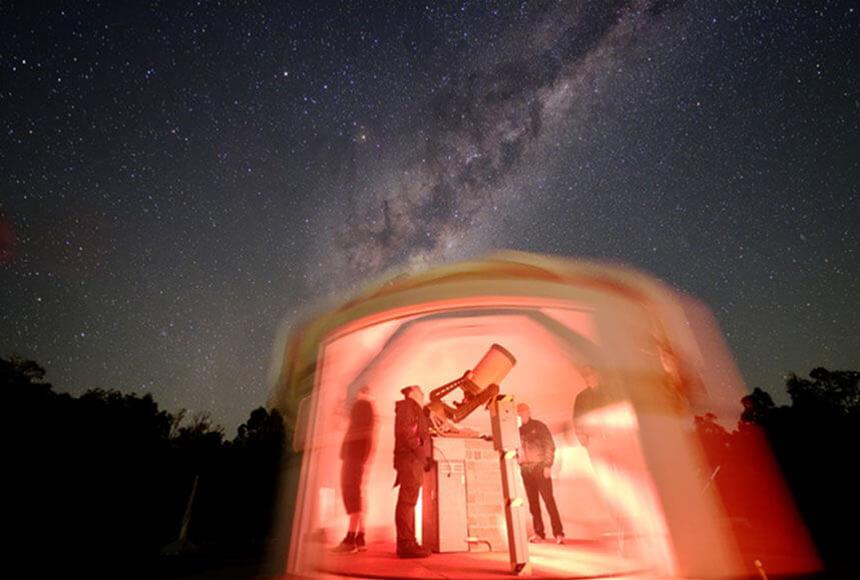 Head out towards the hills from Perth City and discover a whole new perspective on the sky at Perth Observatory, the only state-owned one in Australia to remain fully operational.
Open days/Times:10am - 4.30pm Mon to Fri
Type:Tours
Activity:Discovery Centre,Observatory
Suited For:Adults (18+),Families,Teens (13 - 17)
Details
Type:Tours
Suited For:Adults (18+),Families,Teens (13 - 17)
Open Days:Monday,Tuesday,Wednesday,Thursday,Friday
Description
There are no other cities in Australia where, at a distance of only 25 kilometres from the city, it's still dark enough at night for serious astronomical research and observation. The complex is the only major facility between Australia's eat and South Africa, and perfectly placed to view the centre of our own galaxy. What this means to you is a fascinating array of science and technology, consisting of the main telescopes, some of which are for public and tour use, administrative offices, a museum of the observatory's history, and tours of the facilities as well as their very popular viewing nights.
Location