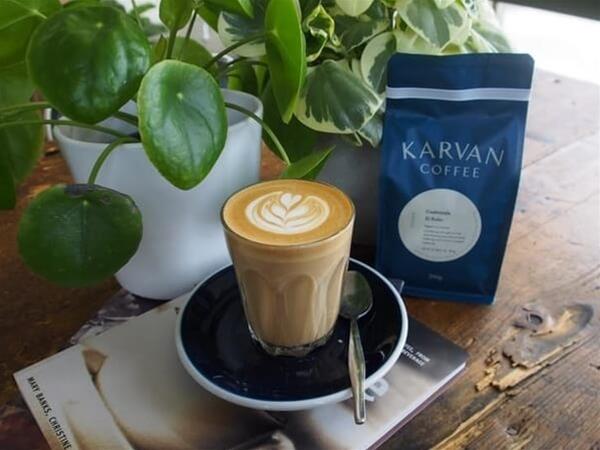 Organic Pure Tea, Award Winning Karvan Coffee and the direct importer of Wega Coffee Machines. Every situation needs good coffee and tea supplies to keep customers, workers and family happy.
Open Days/times:Mon-Fri 9am-5pm
Retailers & Producers:Coffee Roaster
Details
Description
We believe in nurturing relationships as well as supplying premium products. We aim to earn trust so that our customers know they can depend on us. By making a commitment to good old fashioned values such as service in abundance we believe that it is our purpose to help educate our customers on how to get the best out of their tea and coffee equipment and products.
We take pride in our personal touches and whether you are a local cafe, home user, office, national distributor or national retailer we deliver exceptional goods and reliable service day in and day out.
Karvan Coffee and Pure Tea enable us to meet some lovely people and be involved with community initiatives and fundraisers which make our family owned and operated business so rewarding.
Location
Address: Unit 1/12 Horus Bend,Bibra Lake,WA,6163
Phone: (08) 9418 4877
Email: [email protected]