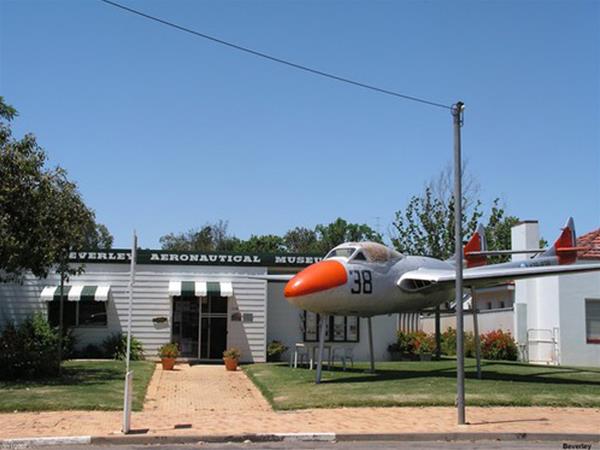 Beverley Information Centre
The heritage wheatbelt town of Beverley is 130 kilometres east of Perth on the Avon River. Founded in 1838, Beverley is one of Western Australia's oldest settlements.
Details
Description
Beverley is a vibrant rural community with a population of 1700. Located in the western central Wheatbelt region of Western Australia, Beverley is less than 140km east of Perth. The Shire is home of a highly productive broad acre farming industry with a smaller diversified agricultural base, such as perennial horticulture, also finding a home here.
First permanently settled by Europeans in the second half of the 19th Century, Beverley has a long and proud history. This pride prevails today as one of only a few rural communities in the state that is growing.
Located on the banks of the famous Avon River, the town of Beverley is an attractive place to visit and live in. All services and facilities expected of a progressive community are available, including high quality educational and medical establishments.
Beverley is a quiet agricultural town with a proud history - for visitors it is a chance to experience life in a heritage country town. Stroll down the main street and admire the variety of architectural styles. Go for a flight in a glider or try out the golf course and take the kids to explore the banks of the Avon River. Visit the Station Gallery and meet the artist in residence, then enjoy a coffee or a beer and a good country meal!
Information Centre
Staffed by volunteers, the Information Centre offers help and advice about tourist attractions, events, accommodation, services and community contacts in the town.
Located at the Aeonautical Museum in Vincent Street
Opening Hours:
Monday to Friday: 9am-4pm
Saturday: 9am-12.30pm
Sunday: 9am-4pm
Location
Address: 139 Vincent Street,Beverley,WA,6304
Phone: 08 9646 1555
Email: [email protected]