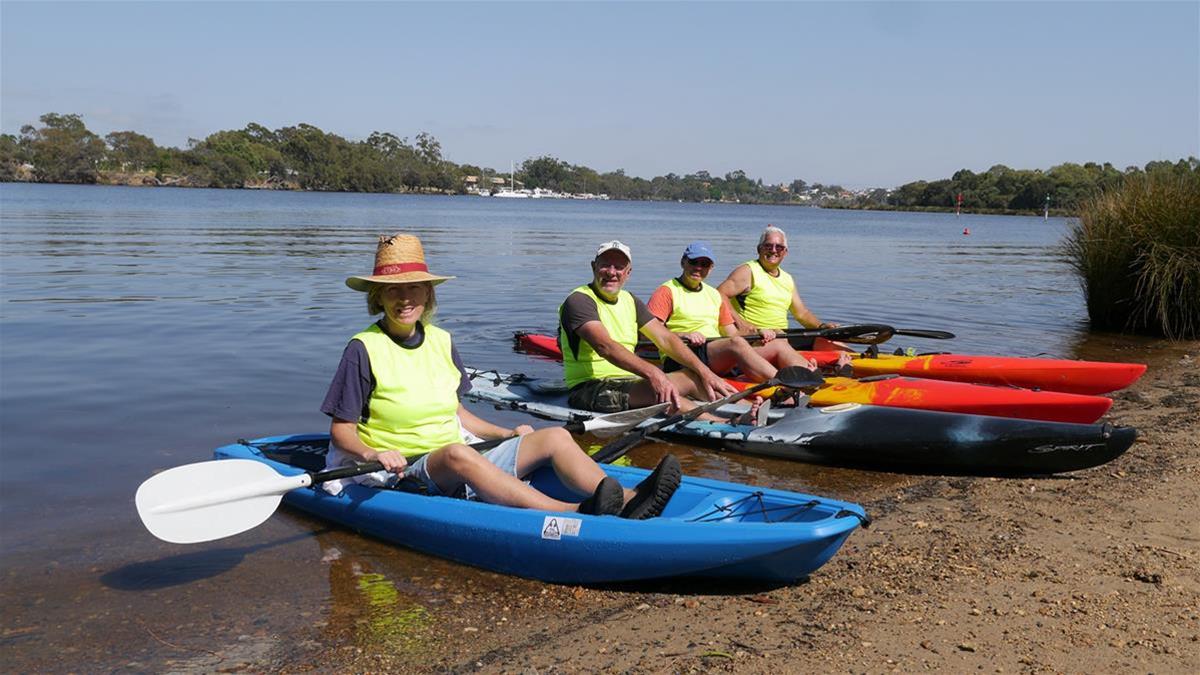 Wildlife & Eco Kayak Tours
Imagine breathing in the crisp fresh air of the morning, feeling a calm come over you as you push off your kayak into the tranquil, wildlife filled waters of the Perth Swan River. #perthisok
Tour Duration:Tours vary between half hour to 2 hours
Tour Price:Kids Eco Kayak Tour $49.00 - Over 55 Eco Kayak Tour: $55.00 - Corporate & Custom Tours: $70.00
Type:Charters & Rentals,Sites & Trails,Tours
Activity:Kayak/Canoe/Raft
Suited For:Families,Teens (13 - 17),Seniors,Adults (18+)
Details
Tour Capacity:20
Tour Locations:Adachi Park Belmont and Kuljak Island Ascott
Type:Charters & Rentals,Sites & Trails,Tours
Suited For:Families,Teens (13 - 17),Seniors,Adults (18+)
Open Days:Monday,Tuesday,Wednesday,Thursday,Friday,Saturday,Sunday,Public Holidays,School holidays
Description
There is no better way to see the majestic Perth Swan River than by Kayak. Master tour operator Pat Gilies will guide you or your group around the sanctuary of Kuljak Island and Ascot Waters, where you will experience our local wildlife and unique landscape.
We call our kayaking experience 'Water Meditation', as you paddle and glide on the Swan River you will integrate into the flow of the landscape - an ancient country of the Whadjuk Nyoongar people who have been the traditional owners of the south west of Western Australia for at least 45,000 years.
Few locals have discovered the hidden gem - Kuljak Island or 'Black Swan Island' located behind the Ascot Waters development. The wetlands surrounding the island give a glimpse into what the Swan River looked like pre settlement, before being dredged for boat traffic.
She Oaks, Paper Bark trees & Shore Rushes dominate the wetlands with local black swans, pelicans, blue wrens, Willy wag tails, shags, ducks, Australian darter birds and even dolpins pass close by. The photos able to be capture up close on a kayak are fantastic!
If you haven't kayaked before, that's ok we can provide the basic training prior to taking off on our tour.
This experience is not be missed. For more information and bookings please visit the website or call Pat Gilies today 0438 044 370. We know you will become just as hooked as we are!
Location
Address: Adachi Park, Great Eastern Hwy,Belmont,WA,6104
Phone: 0438 044 370
Email: [email protected]