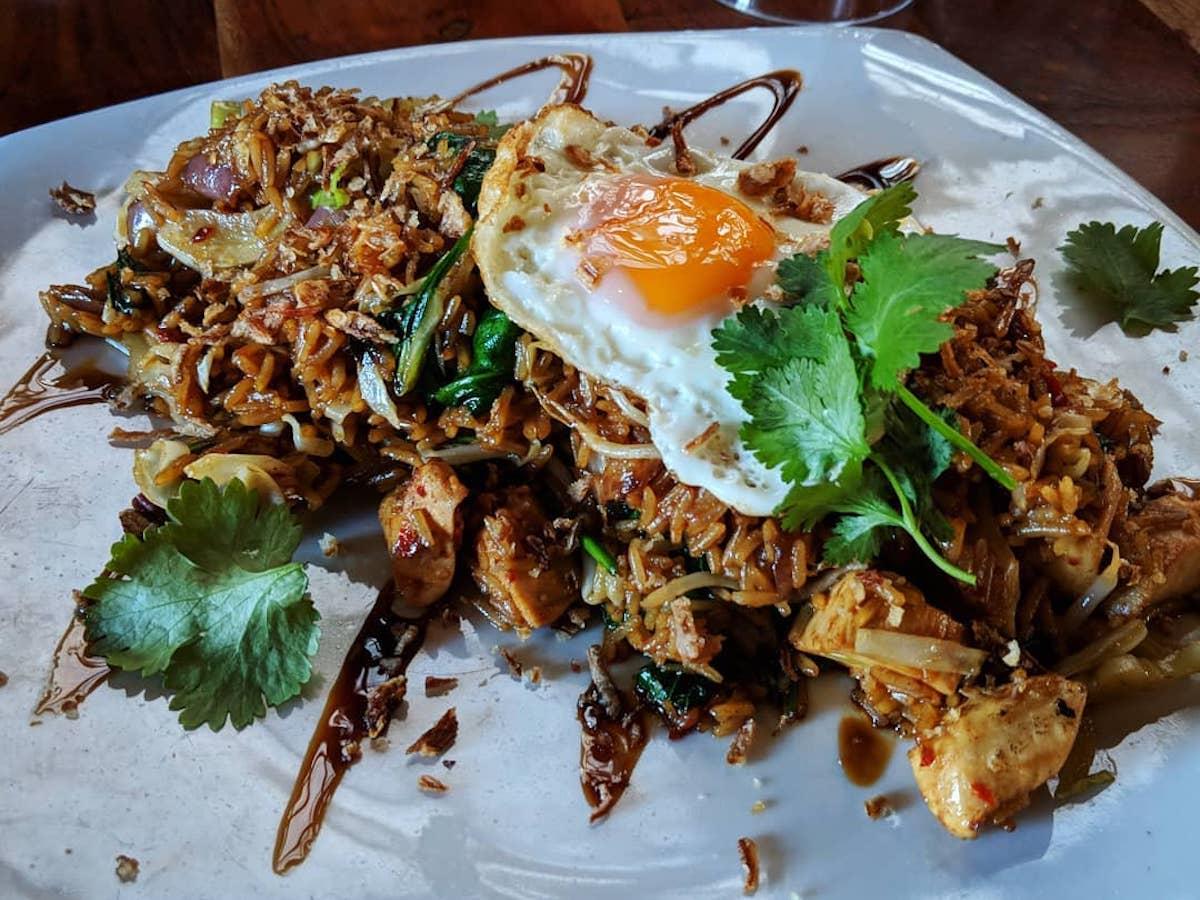 A pure beer for a wicked world since 2015 Last Drop Beeliar has a comprehensive wine list and a wide range of cocktails, a pub, dining, and functions venue.
Open Days/times:Daily 11am to 12am
Bars & Clubs:Cocktail Lounge,Wine Bar,Brewery
Facilities:Function Venue,Licensed
Details
Facilities:Function Venue,Licensed
Open Days:Monday,Tuesday,Wednesday,Thursday,Friday,Saturday,Sunday,Public Holidays
Description
FREE EVERY WEDNESDAY FROM 8 'TIL LATE!
starts 15th August!
Students! Drinkers! Parents with very select midweek opportunities for babysitting! Basically anyone except children: are you looking for something to do on a wednesday night?
Cockburn's own globetrotting idiot DJ Tomás Ford invites you down for a beer at Last Drop Beeliar at his new weekly MIDWEEK MEGAPARTY, kicking off at 8pm every wednesday from August 15.
Tomás is best known for his stupid DJ party Crap Music Rave Party, (where the rules are that you can request any song as long as it's crap) and his hyperactive comedy shows. He's always making an idiot of himself somewhere around Australia, New Zealand and the UK, but he's decided that it's time for a party that is stumbling distance from his house.
Midweek Megaparty is one of those great nights that won't make any sense until you come down. It's a big, silly midweek night out that's going to have a cult following before you know it. The party will roll out like this:
FACEBOOK-POLLED THEMED DJ SET 8 – 9pm
Check the facebook event each week for the poll – we'll be going on a different (and stupid) musical adventure each week. This threatens to be the funnest part of the whole night.
SUPER SPECIAL GUEST PERTHONALITY DJ 9 – 10pm
Who is it gonna be? A Fringe World favourite? A local fireman? The lord mayor of Armadale? Your friends' mum with her full collection of Bay City Rollers tracks? Basil Zempilas*? Whoever it is, they're going to play an hour of their favourite party jamz.
REQUEST ANY SONG EVER 10 – 12pm
Any song. As long as we can dance to it. Or drunkenly sing to it. Or basically not hate it. Scrawl your request on one of the post-its and wait for it to drop like the party bomb that it either is or isn't.
CHEAP DRINKS ALL NIGHT
Cocktails are a bargain $8 (!), $15 for a jug (!!!) or if you've got too much conventional masculinity for that, CORONAS ARE FIVE BUCKS. WAHOOOOO!
Entry is FREE, so come down and hang out for the funnest, stupidest wednesday night Cockburn has ever seen
Tomás Ford's MIDWEEK MEGAPARTY
The Last Drop, Beeliar
103 Hammond Road Beeliar (Near the BP on Beeliar Drive)
8pm 'til late
FREEE ENTRYYY
Location
Address: 103 Hammond Rd, Beeliar WA 6164,Beeliar,WA,6164
Phone: (08) 9417 1479
Email: [email protected]