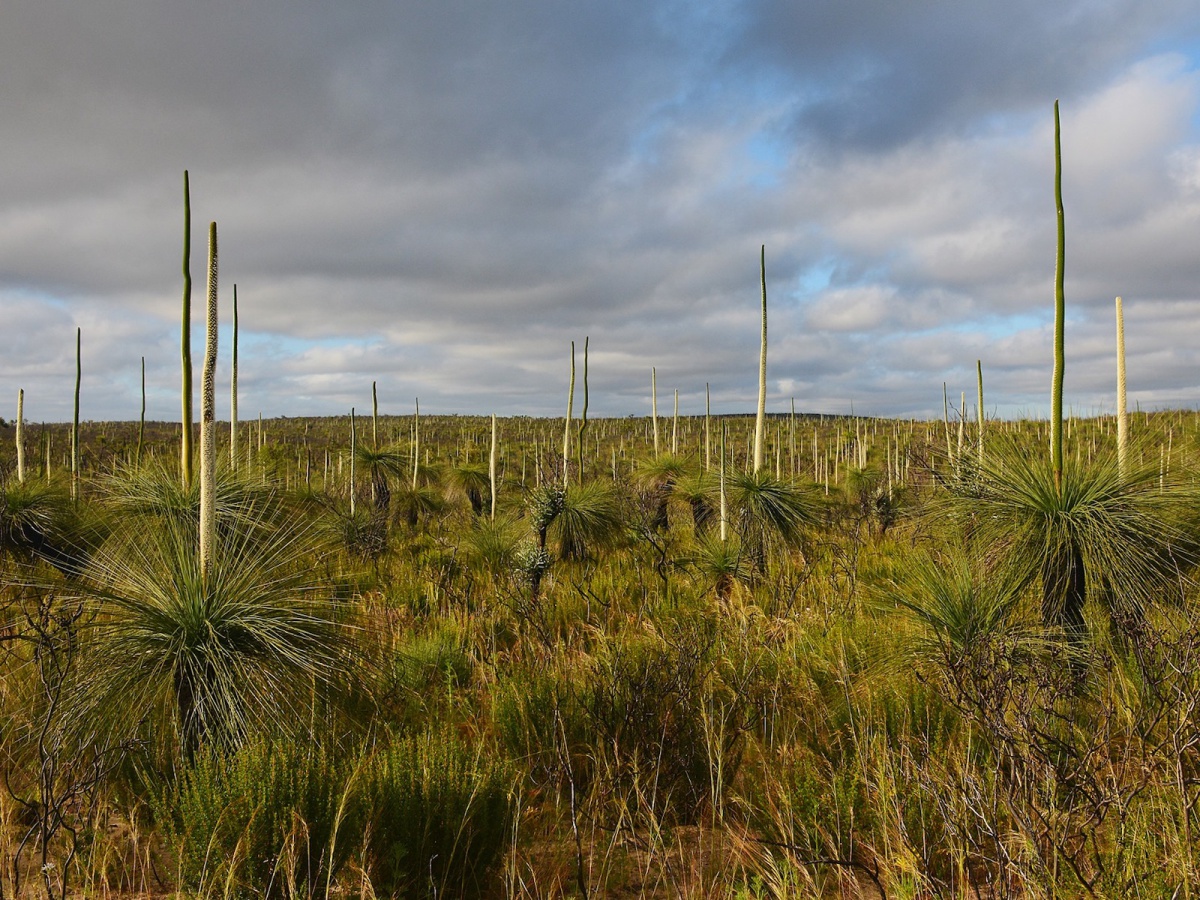 Twilight Cove
Twilight Cove is a spectacular coastal location at the eastern end of the Baxter Cliffs.
Details
Attraction Fee:No fees apply
Feature:Dogs Allowed - No,2WD Access - No
Activity:Fishing
Description
Twilight Cove is a stunning fishing spot with magnificent 70m high cliffs and a broad, sweeping beach where the white sand crunches underfoot. At this point on the southern coastline, the Baxter Cliffs turn inland in a north-eastward arc and become the escarpment that separates the Hampton Tablelands from the coastal Roe Plains.
Remote reminders
The cove was named after the ship 'Twilight', which was wrecked here in 1877 during construction of the Intercolonial Telegraph Line. Weathered wooden poles and rusted wire lie beside the coastal tracks that follow the route of the old telegraph line. Towards the western end of the dunes behind Twilight Cove beach are the remains of Carlisle's hut. Carlisle and his family of eleven children lived in this remote location during the mid part of the 20th century.
Your safety
Coastal risks and cliff risks are significant in the reserve.
This is a very remote location. Visitors need to be very well prepared, self-contained and fully self-sufficient. Take camping gear, ample fuel, water and non-perishable food, first aid kit, tool kit, spare tyres and parts, recovery gear and two-way communication. Travel plans should be left with trusted contacts (i.e. family or friends).
Getting there
Access to Twilight Cove is four-wheel drive (experienced four-wheel drivers only) along the beach from Eyre and or via tracks from Cocklebiddy, 26km to the north. Track conditions vary from rough rock pavement to deep sand, overgrown in places (your vehicle will get scratched) and may be impassable when wet. If considering beach travel check tide charts and ensure tide level is below 0.6m, otherwise the beach will be impassable. Be aware that these beaches are notoriously treacherous for vehicles in wet conditions and it is easy to become bogged when the seaweed has built up and the sand is wet and soft.
This information was provided by the Department of Biodiversity, Conservation and Attractions: dpaw.wa.gov.au
Related
Location
Address: ,Balladonia,WA,
Phone:
Email: