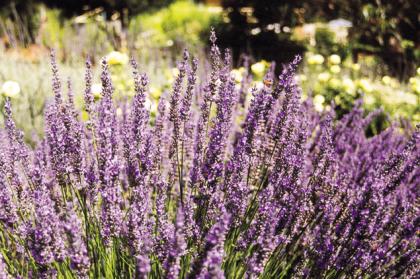 From a cheese factory that doesn't sell cheese to a huge range of local and imported Alpaca products, Balingup's quirky local galleries are sure to keep you amused.
Details
Description
You have to see the Old Cheese Factory to believe it! Located in the heart of Balingup, this amazing gallery boasts WA's largest selection of arts and craft with over 500 suppliers contributing to the massive collection. Those interested in antiques and local crafts could literally spend hours checking out bits and pieces that range from the incredulous to the incredible, including paintings, sculptures, jarrah furniture, pottery and the largest antique showroom in the South-West. Before leaving you may like to try some of the country-style meals available from Leslie's Café - venison burgers are a particular favourite.

Just five minutes out of town, the Balingup Lavender Farm is home to a fabulous studio that doubles as an art gallery promoting local artists, and a shop where you can buy a range of lavender oil products grown and made on the farm from four different varieties of lavender. Lavender oil is renowned for its medicinal properties and widely used by aromatherapists. If you are suffering depression, rheumatism, inflamed muscles or any viruses, the Lavender Farm's pure essential oil is highly recommended. They also serve light refreshments to be enjoyed on the balcony overlooking the meticulously kept gardens.

A new addition to Balingup is the Alpaca Gallery at Jalbrook. Carrying all things alpaca you'll discover a top quality selection of Bolivian products made from Alpaca and silk, and Peruvian products made from Angora and Alpaca. If you're looking for some Christmas gifts with a difference, you'll find a colourful range of scarves, hats, jackets, shawls, capes, gloves and even teddy bears.

While the Alpaca Gallery is a top-class attraction on its own, the small Alpaca farm on the property is a winner with animal lovers. The owners of the property offer free tea and coffee and will happily show you through their accommodation.

If you'd like to check out some vibrant local artwork, Balingup resident and artist Wendy Bandurski has turned the front room of her magnificent 100-year-old home into a gallery called Hedge End. Working as an artist for over 20 years, Wendy's paintings, woodcuts and prints are influenced by Gaia, her life experiences, surroundings, and the female form. Most of her paintings are acrylic or gauche on canvas, and if you're interested in browsing or purchasing her artwork your welcome to just pop in or attend one of her regular exhibitions.

The beautiful Balingup countryside is the perfect environment for an exhibition. If you're looking for a unique venue in the South-West, Balingup Height's new studio, The Frog and Easel, is specifically designed to hold art exhibitions and functions. If you're looking for more information contact Balingup Heights on (08) 9764 1283.

OTHER STUFF:
Other attractions in Balingup include the new Heritage Cheese Factory, the Birdwood Park Winery, Blackwood Valley Llamas, some excellent gourmet and country-style cafes and much more.
Location