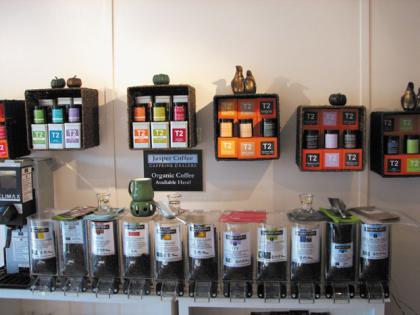 With an increasing awareness of the advantages of organically grown produce, Balingup producers are stepping up to the plate to meet demand.
Details
Description
Balingup is at the forefront of WA's organic revolution and home to a wide range of certi-fied organic producers and sellers of a variety of products.
Bossy Boots Organic Farm on Jayes Road in Balingup has been chemical and herbicide free since 1984. The farm was originally run as an orchard and dairy one until the mid-70s and has been in the hands of the Benson family since 1983.
Tom Benson took over management of Bossy Boots in 1992 and, since then, it has been run in accordance with organic and biodynamic principles. Today, Bossy Boots has a fully organic 2ha stone fruit orchard that will be increased to 4ha by 2008. There is also 4ha on rotation of seasonal vegetable crops. Summer production at Bossy Boots includes zuc-chini, button squash, tomatoes, corn, eggplant, pumpkin, capsicum, cucumber, and silver beet, while winter produces broccoli, cabbage, cauliflower and kohl rabi, to name a few. Most of their produce is sold to the Canning Vale markets.
The Balingup Bronze Gallery, on the South West Highway, was started by
Melbourne ex-pats Rosie and Toby Morgan a little over a year ago. The gallery includes a gluten-free cafe and uses organic produce in their meals wherever possible. They also stock a range of fair-trade organic tea and coffee for retail with 12 different varieties of or-ganic coffee alone. All coffee served in the cafe is organic, right down to the milk and sugar, and if you're looking for a slice of organic heaven, don't miss out on the organic strawberry fondue (in season) and a range of other organic desserts.
One of the traditional gripes about switching to organic produce is difficulty in sourcing good organic foods on a regular basis. Harvest Highway Organics & Wholefoods takes the hassle out of this by delivering directly to your door. With a range of certified organic bulk foods, groceries and specialty foods, as well as certified organic fruit and vegetables at her fingertips, Harvest Highway can help save you time and money in the quest for great local organic goods. Also available is a range of organic cleaning and personal care products.
The latest addition to the growing crop of organically-minded Balingup businesses is Flut-ter-By on Forrest Road, just off the main highway. They stock a wide range of organic clothing including designs by Sara Victoria, HUG, and Tatty Bumpkin. All brands use or-ganic cotton (no dyes) and are fair-trade wherever possible.
Flutter-By also stocks organic cotton sheets and towels as well as baby clothes designed in Australia by Gaia Organic using imported organic thread.
If further proof was needed of Balingup's recognition as a hub for organic production, it came with the announcement that the 2006 Biological Farmers of Australia (BFA) Road-show would be held in the town on November 18 at Bossy Boots Organic Farm. The road-show provides more information on the organic conversion process, entering into the or-ganic market, managing organic properties, and much more. The workshop is open to in-terested people from all sectors. For more information contact Tom Benson on (08) 9764 1427 or
[email protected]
On your next visit to Balingup, do yourself and the environment a favour and check out some of the great local organic options now abound in the town.
Location