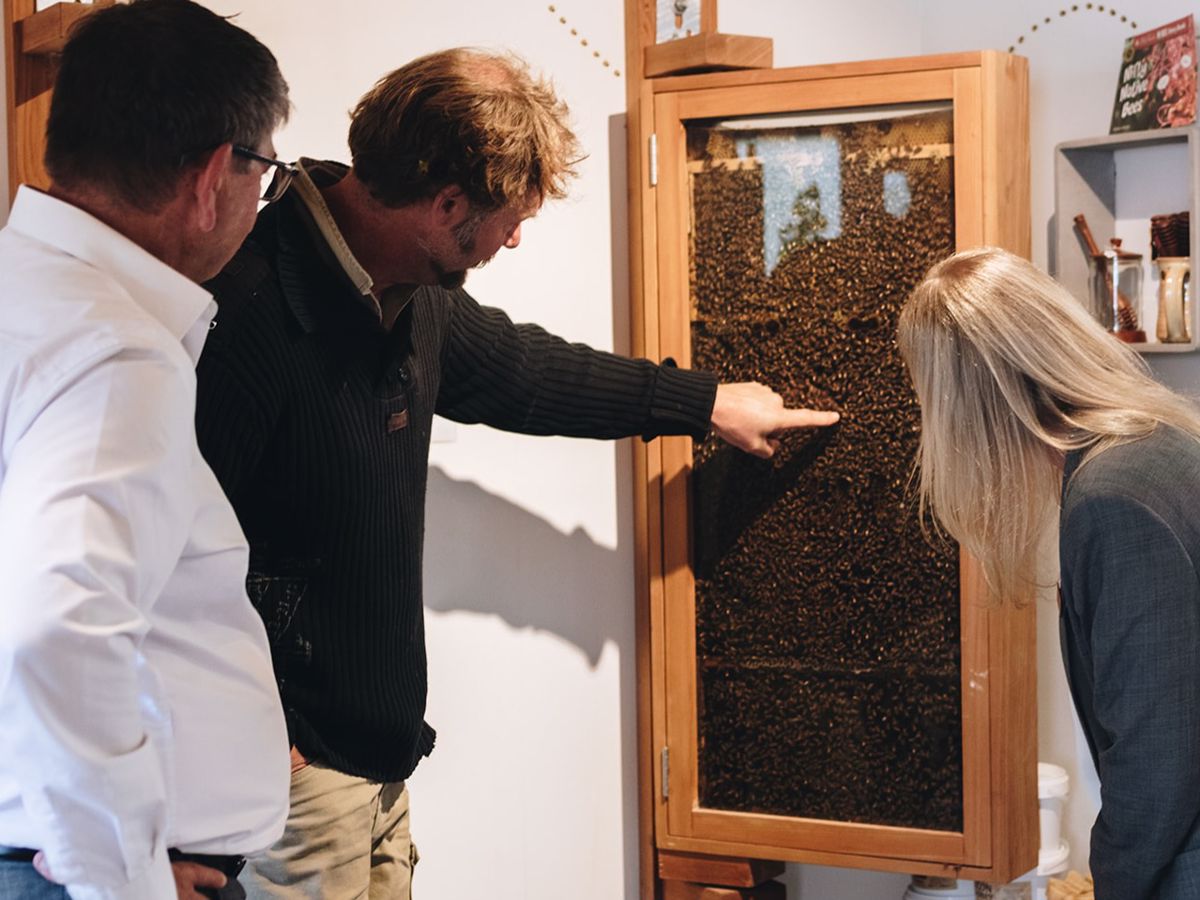 Iconic Honeys from across Western Australia - available for tasting.
Details
Providores:Health Food Store
Paddock to Plate:Honey producer
Open Days:Monday,Tuesday,Wednesday,Thursday,Friday,Saturday,Sunday,Public Holidays
Description
Icon Honey was one of the first raw natural honey galleries with free tasting available in the Margaret River region. We have our own bee hives and support other bee keepers across the state. We have the most famous of honeys like the Jarrah and Karri, to the everchanging flavoursome Wildflower from the north. There is the popular Redgum, sometimes Whitegum, the tangy Peppi and our delicious seasonal blend, Australian Bush. Check out the bespoke bee wall to view the bees at work. The hive is visible through glass walls and you might spot queen bee! Tastings are free - and there are jars from sized 250g, 500g and 1kg of all the honey to 5kg tubs of selected honeys. And while you are visiting, take a tour of the working studio of Happs Pottery within the complex. There are seven potters and their styles are all very different. A pottery experience (lesson/workshop) can be booked at www.happspottery.com.au. Come and visit Icon Honey, the districts first dedicated honey experience, and take home a bit of the golden liquid. Lola and Otis dogs would love to give you a big lick!
Related
Location