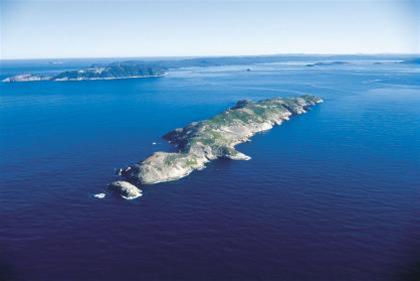 For those who love fishing or thought about trying, the ultimate way to indulge in this favourite Australian past time is to head to the spectacular coastline of Albany where you can try your hand at deep-sea fishing.
Details
Description
Deep-sea fishing involves heading out into deep water, usually around 60m deep and dropping a line down to the bottom of the ocean. Described as a fish lottery, this style of fishing increases the chance of catching larger fish and encountering a wider variety of species.

In Albany, the fish generally bite all year round but the best time is during summer and autumn when they are most active. There's a plentiful supply off the coast of Albany and range of delicious eating fish. Some you are likely to hook include the pink snapper, red snapper, queen snapper, harlequin, breaksea cod, and the prized dhufish among others. An if size matters, then the excitement of hooking a samson or shark will give you something to brag about for years to come.

If you want to improve your chances of catching a fish, especially a decent sized one, you need to know where to go. The best way is to hop aboard one of the two deep-sea fishing charters that operate from Albany and let the experienced skippers take all the guess work out for you. Familiar with the local fishing grounds and with sophisticated equipment on board they have an impressive record of hooking big fish.

Spinners Charters Ocean Adventures, located at Emu Point Boat Marina, is the larger of the two operators and offers full and half-day fishing tours. Blueback Charters based at the Albany Town Jetty offers full day tours and both charters do night tours by arrangement.

The best thing about these charters is that you don't need to have any previous fishing experience or have to worry about lugging fishing gear around on holiday. You just need something warm for the cool ocean winds, footwear you don't mind getting wet, sunscreen and hat and a bag to take your catch home in. Everything else is supplied including all fishing gear, bait, morning and afternoon tea, lunch, soft drinks, and plenty of tea, coffee and water. And no matter how susceptible to motion sickness you are, taking a couple of motion sickness pills before heading out is a great tip. Swells off the Albany coast can be unpredictable and if someone else is sick on board, it's not uncommon for other passengers to join them out of sympathy making your day a waste of time and money.

Both charters cater for the experienced, the novice and the never-tried-before types and are also suitable for pensioners and children. The skippers will guide you on correct size and bag limits and each fish you catch is coded and tagged so you know which are yours. If you've never fished before, and haven't a clue what to do, the crew will gladly guide you through the day, whether it's helping you bait your line, pulling the fish on board or cleaning your fish at the end of the day. For an additional cost you can even have a lasting keepsake – both charters take digital photographs and Spinners can capture your day on video for you.

Both charter operators usually require a minimum number of bookings before heading out so book early to avoid disappointment (Spinners require a minimum of 4 and Blueback a minimum of 8). Also, select to deep-sea fish at the start of your visit to allow for possible postponement due to adverse weather. Both tours depart at 7am and return between 3pm and 4pm.

If after your adventure you wish to purchase your own gear, visit Albany Great Outdoors or Trailblazers. Both businesses have a good selection of equipment and experienced staff on hand to offer you friendly advice.

– Zahra Shirazee

BOOKING A TOUR:
Blueback Charters operate full-day tour for up to 12 people cost $140 per person, and $110 for pensioners and children under years including refreshments, lunch, bait and equipment. Call (08) 9841 1320 for more information.
Spinners Charters Ocean Adventures operate half and full-day tours on a 42-foot vessel for up to 24 people. Half-day tours cost $100 per person including bait tackle, and $150 per person including refreshments, lunch, bait and equipment, Discounts are available for group bookings, call (08) 9841 7151 for more information.
The Albany Visitor Centre can also help you book a tour. Call them on freecall 1800 644 088.

BUYING FISHING GEAR
Albany Great Outdoors Centre, (08) 9841 6818.
Trailblazers, (08) 9841 7859.
Location