Western Australia is one the oldest, most diverse and sparsely populated landscapes in the world. The state covers almost one-third the size of the USA and all of Western Europe, shared amongst a population of 2.6 million. It you like your own space, there's plenty of it to go around. Each region and town has its own character, from rodeos, cattle farms, crocodiles, cray fisherman and ancient rock art in the north, to stunning beaches, world-class wineries and restaurants in the south.
10 WA Travel Destinations
---
Get Inspired for When Quarantine Ends
10 WA Travel Destinations
---
Get Inspired for When Quarantine Ends
Guides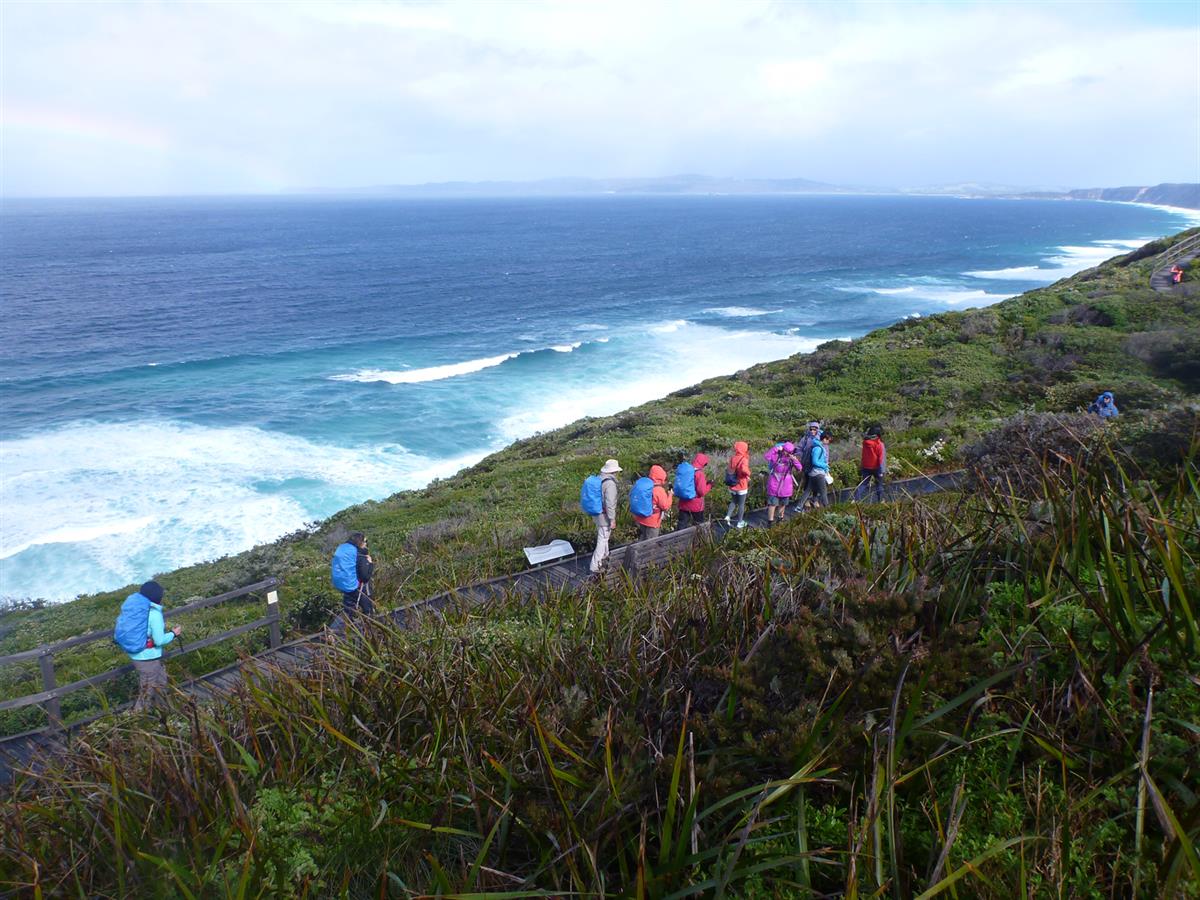 The Highlights itinerary has been carefully compiled to combine a variety of day walks with off-Track accommodation. You will experience the varied landscapes of the Bibbulmun Track.
Activity:Bush Walking
Type:Tours
Details
Description
The Highlights itinerary has been carefully compiled to combine a variety of day walks with off-Track accommodation. You will experience the varied landscapes of the Bibbulmun Track from the spectacular ocean views and coastal heathlands in the far south through the magnificent karri and tingle forest up to the rolling hills and jarrah forests in the northern section.
We have selected a range of full and half day walks and our private bus will transport you to and from the Track each day. You will experience a number of unique eco-tourism attractions in the region. Each evening we will return to comfortable accommodation in the rural towns and villages along the Track to relax and enjoy a delicious dinner.
On the walks, you need carry only a small daypack containing your lunch, a camera, water bottle, etc. From the rocky escarpments that provide exhilarating views to the tranquillity of the tall forests, our flexible itinerary caters for all levels of experience.
We hope that you can join us on this unique journey … and discover the spirit of Australia's south west.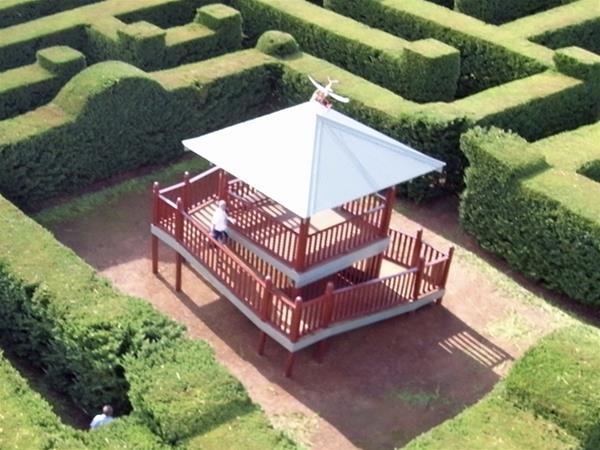 GIANT HEDGE MAZE on 5 ha of stunning landscaped gardens, playground, free gas barbeque, sheltered picnic areas, games and puzzles.
Suited For:Families
Open days/Times:Open 7 Days
Activity:Maze,Minigolf
Type:Attractions
Details
Open Days:Monday,Tuesday,Wednesday,Thursday,Friday,Saturday,Sunday
Description
Our Amazing maze was planted in 1994. Since then gardens have been planted, rock walls erected, a pond completed, cafe, formal paths, other mazes and puzzles and a playground have been established.
Something for everyone in our Family Friendly venue. The park area is approx 5 ha. There are several mazes; the main hedge (Leighton's Green) has 1.5 km of pathways and encompasses 1/2 ha of land.
Facilities include:
• free gas barbeques
• shaded picnic area and tables
• playground
• more mazes, ground puzzels and games - noughts and crosses, hopscotch, bocce, quoits
• outdoor table puzzels - snakes and ladders, chess, draughts and more...
• cafe - 5 Sense Coffee, Simmo's icecream, BBQ packs for sale
• landscaped gardens for relaxation
5ha of stunning gardens with proteas, camellias, hibisus, native - too many varieties to name with something in flower all year round and birds and butterflies abundant.
All paths have been designed for easy wheelchair access. Due to a potential fire risk we have a non smoking policy on our property. Sorry, no dogs.
Spacious café with great food & coffee overlooking maze and gardens, wheelchair accessible, parties & gift vouchers available. Open daily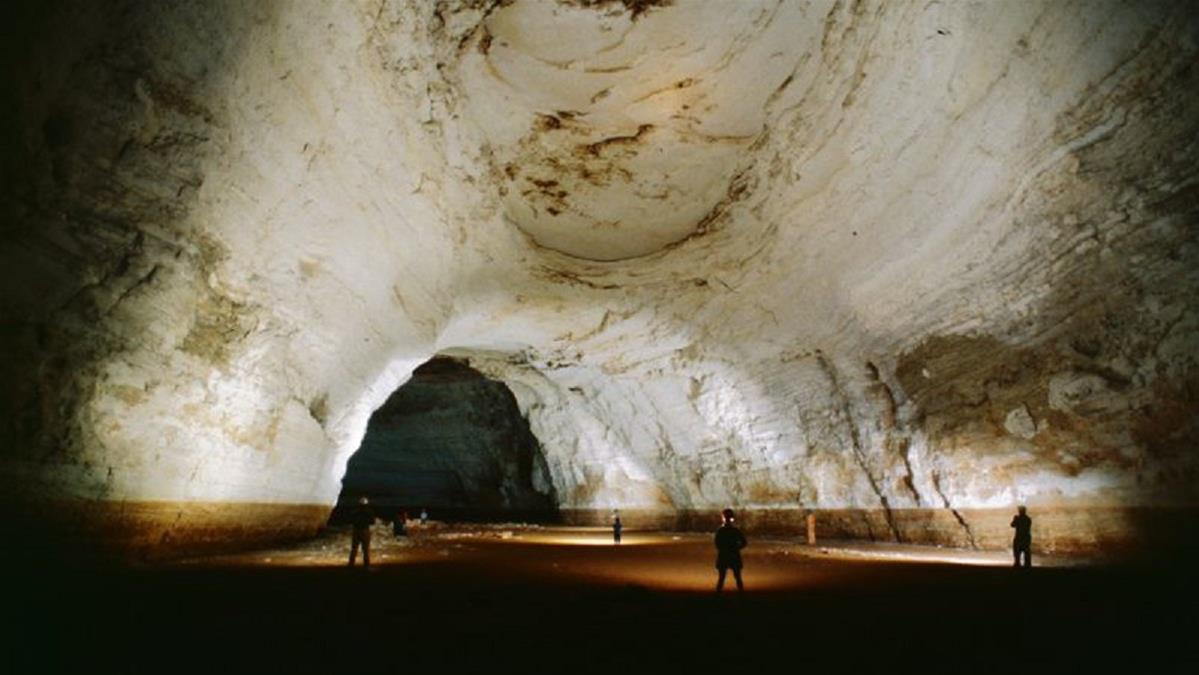 A bit to the west of Weebubbie Cave, this is the largest, and most imposing, chamber known on the Nullarbor Plain.
Open days/Times:Mon - Sun
Activity:Caving
Suited For:Families,Adults (18+)
Type:Tours
Details
Open Days:Monday,Tuesday,Wednesday,Thursday,Friday,Saturday,Sunday
Description
It has been compared to a cathedral, 180 m long and 45 m wide, and the ceiling that is arched along the full length of the chamber, is about 40 m high, the walls at both ends are vertical and the floor is flat. The white walls and ceiling are all smooth, all leading to the appearance of a cathedral. It doesn't reach the water table, so there is no lake, the floor being a soft, dark sand. The scattered boulders in the chamber are also white. Unlike other chambers of the Nullarbor it is reached by walking, although it is down a steep talus slope that goes down about 70 m where a sharp turn opens into the main cavern. The entrance is a shallow sinkhole from which a narrow gap in the wall leads to the slope.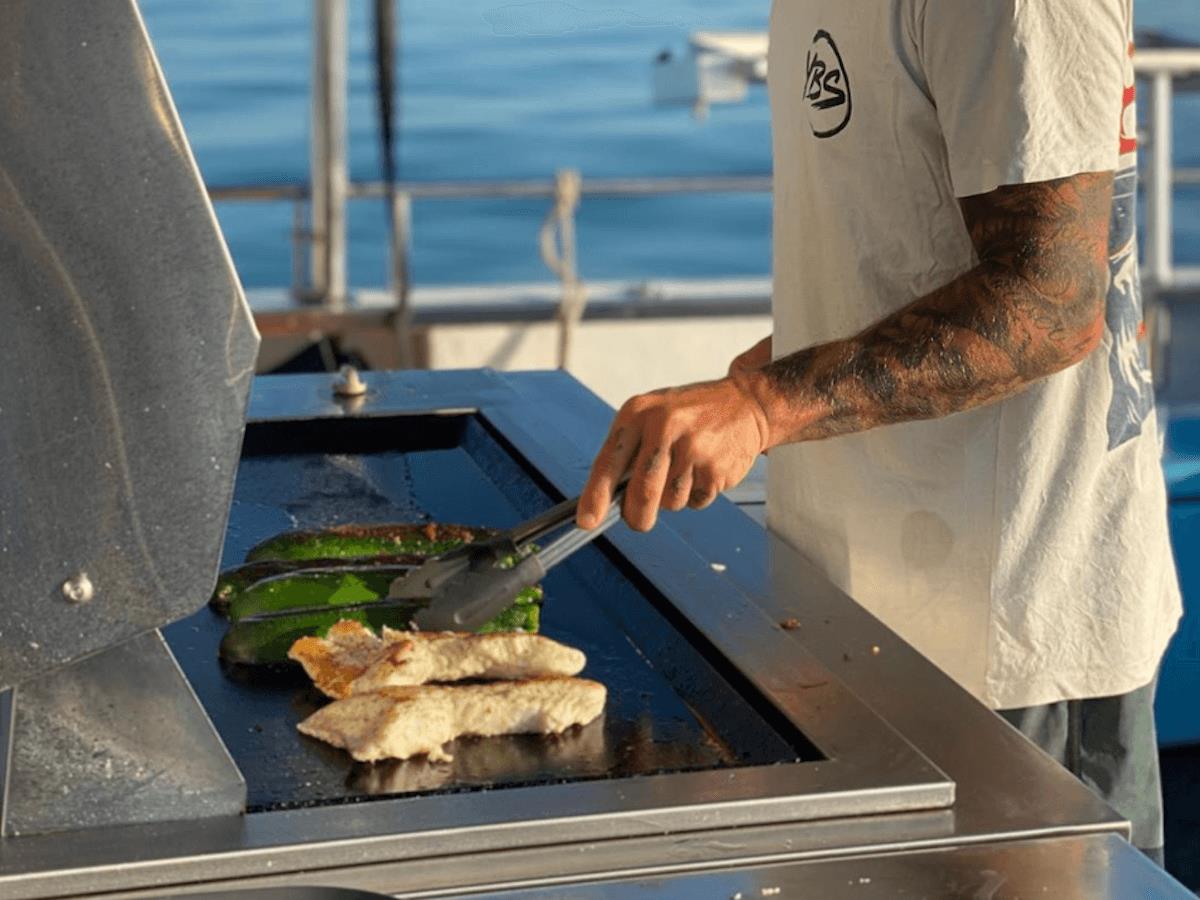 Whether it's a relaxing cruise or a fishing adventure of a lifetime, they have the charter for you.
Tour Duration:Durations vary
Tour Price:Prices vary
Type:Charters & Rentals
Activity:Diving,Seafood Experiences,Fishing
Suited For:Families,Adults (18+)
Details
Tour Locations:Abrolhos Island and Geraldton Harbour
Open Days:Friday,Saturday,Sunday,Monday,Tuesday,Wednesday,Thursday
Description
Experience an Abrolhos first with a tour of the newly hatched oysters, courtesy of their sister company Abrolhos Oysters.
Enjoy the beautiful waters along the Batavia Cost and the Abrolhos Islands on board the Fortitude. Whether you're wanting to lay back and enjoy the view or have a fish, the Fortitude team can provide.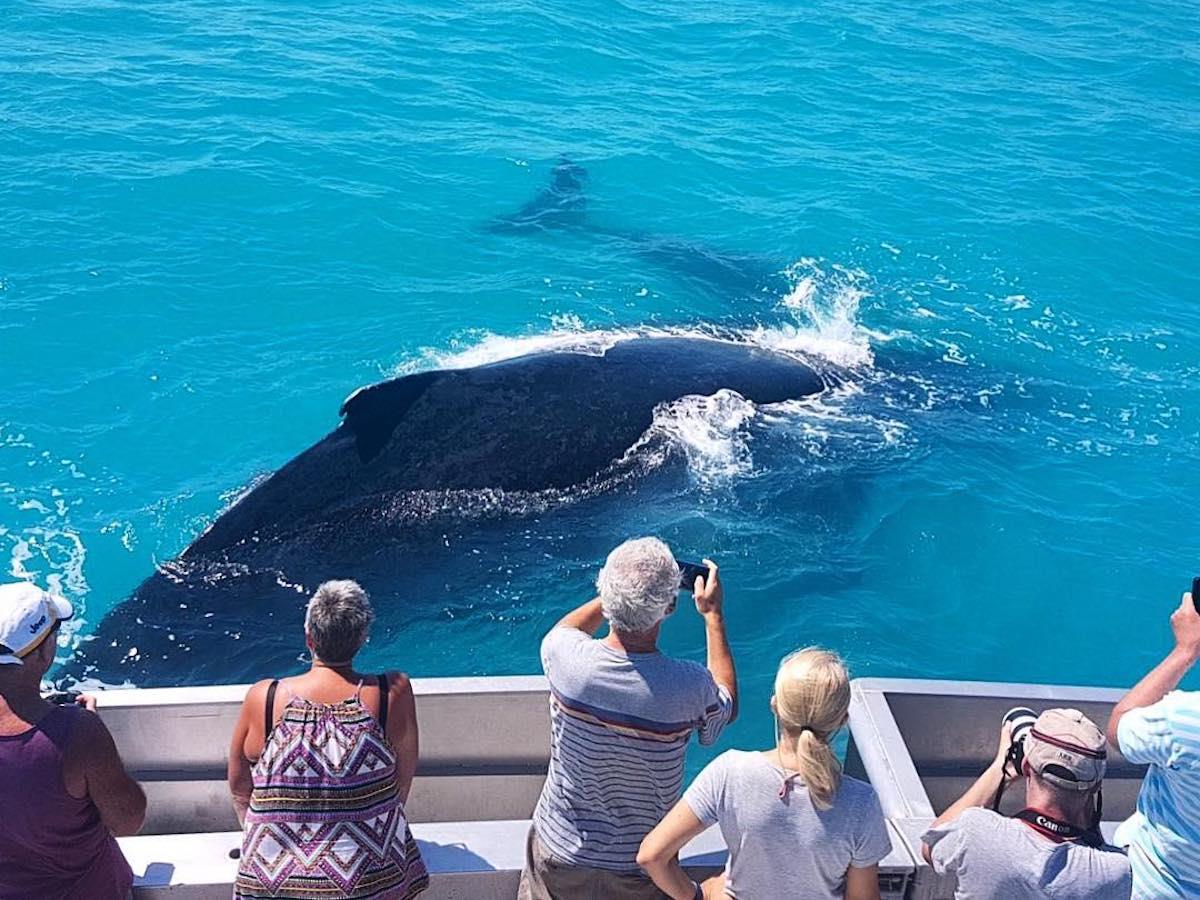 Absolute Ocean Charters is Broome's longest operating reef fishing & whale watching charter company.
Tour Price:Varied
Activity:Fishing,Rivers & Lakes,Whale Watching,Diving
Type:Charters & Rentals,Tours
Suited For:Families,Adults (18+)
Details
Tour Locations:Broome
Open Days:Monday,Tuesday,Wednesday,Thursday,Friday,Saturday,Sunday,Public Holidays
Description
Absolute Ocean Charters is a small family owned and operated business. Owners Michael and Kelly started the business in 2009 after each spending over 10 years working and living on the local Broome and Kimberley waters. They have a love for the ocean and have kept the same motto since day 1 – 'we are prepared to travel the extra mile to make your experience a more memorable one!' Nine times out of ten Michael will be the one welcoming you aboard your fishing or whale watching adventure, while Kelly will be the one taking your booking over the phone. They have great knowledge of the ocean and take pride in showing their guests the natural wonders that are in their backyard.
Come with the best in the North West and enjoy a beautiful day exploring the turquoise waters of Broome. Indulge in a full or half-day fishing charter catching quality table fish for dinner, or earning bragging rights by landing great fighting sport fish! Explore our local creek systems and try your hand at landing a Barramundi or a Mud Crab, all the while taking in the picturesque sites of the mangroves. Whether you're and amateur or expert, our experienced staff are always on hand to help.
Or, if you'd prefer a more hands-off experience, enjoy an awe-inspiring afternoon viewing the majestic Humpback whales as they migrate their way along the Kimberley coast. Relax in comfort on one of the daybeds while our Marine Biologist keeps you informed and up to date with all the fascinating facts! Listen to whale song through our hydrophone whilst enjoying light refreshments and cold drinks. Top off your eco adventure cruise with one of Broome's magnificent sunsets on the ride home!
Exclusive Private Tours are available to suit your needs so why not customise a day of sightseeing, swimming or fishing, or a mix of all three! Talk to our friendly staff about organizing your next corporate event, birthday, bux party or cruise with family and friends.
Ace Rent A Car started in the car rental business in1986 and has continued to deliver the best in car rental service ever since.
Activity:Driving
Suited For:Adults (18+),Seniors
Type:Charters & Rentals
Open days/Times:Monday to Friday 8am till 5:30pm, Saturday 8am till 1pm.
Details
Open Days:Monday,Tuesday,Wednesday,Thursday,Friday,Saturday
Description
Our branches near Perth airport, CBD and Mandurah enable us to provide both locals and visitors alike with a fast, convenient service at all times. We have a wide selection of new vehicles, including Small & Medium Cars, Suv's , Utes, Freezer Utes, Commercial Vans, and 8-12 Seat Minibuses. So whether you are travelling alone or in a large group, you are sure to find something that is perfect for your needs in our modern fleet. We have Airport Pickup and Drop off Facility as well. Call us to know more.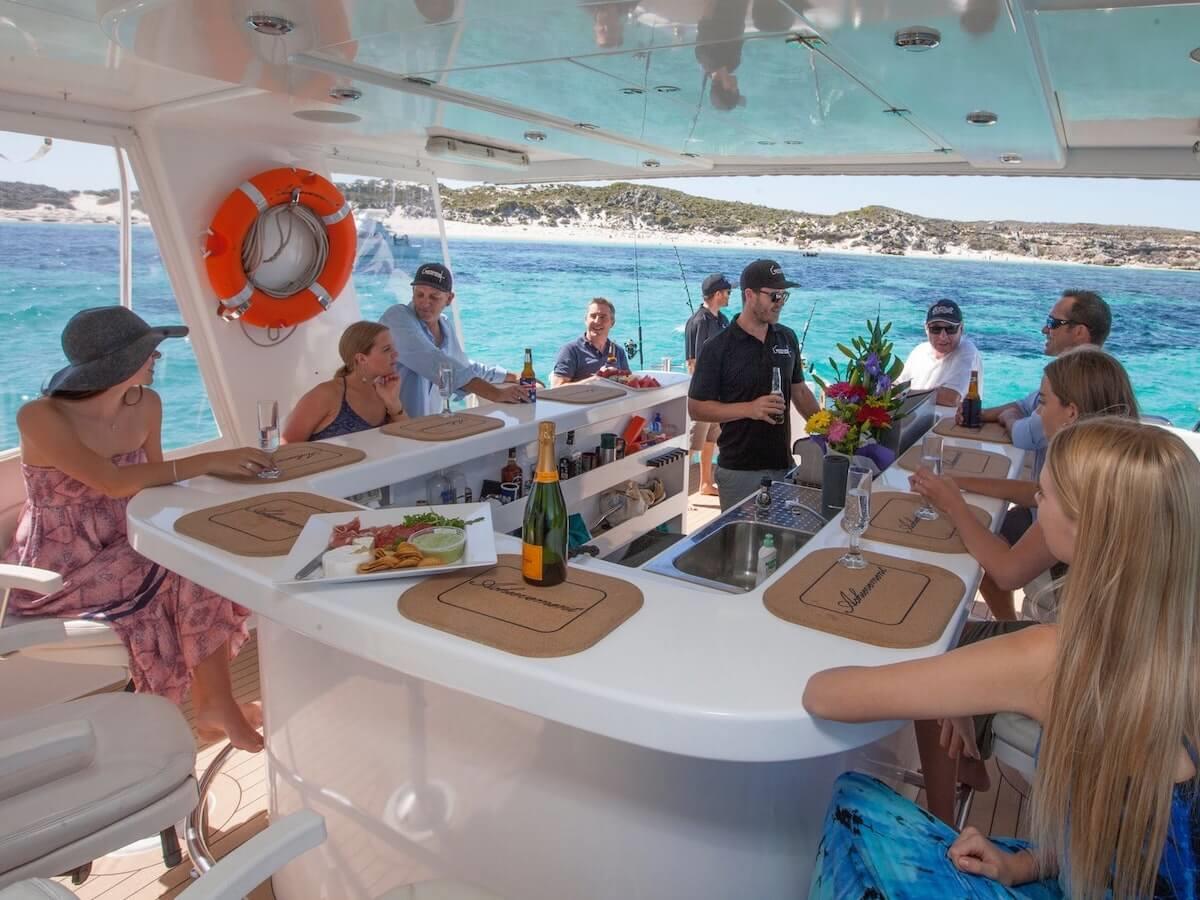 Pull their cray pots on the way to Rottnest Island and they'll even cook your catch and prepare a fresh crayfish lunch.
Activity:Seafood Experiences
Details
Open Days:Monday,Tuesday,Wednesday,Thursday,Friday,Saturday,Sunday,School holidays
Description
Achievement Charters is an exclusive charter departing Fremantle specialising in fishing and crayfishing trips, family and corporate river cruises, lazy days at Rottnest and Abrolhos Islands trips departing from Geraldton starting 2021.
Leaving Fremantle at 5:30am with Achievement Charters to Rottnest you'll have the ultimate crayfish potting experience.
You will be served freshly steamed crayfish, barbecue crayfish cooked in garlic butter, crayfish ceviche, pickled crayfish, freshly baked bread and beautiful salads along with premium Western Australian wines, French Champagne and premium imported and craft beers.
After lunch, you may choose to relax and enjoy the view, go for a swim or snorkel, try your hand at stand-up paddleboarding or venture onto the island for some sight-seeing before cruising back to Fremantle. What you don't eat for lunch they'll pack up for you take home to share with friends and family!
Another option you could go for is their Western Rock Lobster Catch and Dine starting at 10:00am.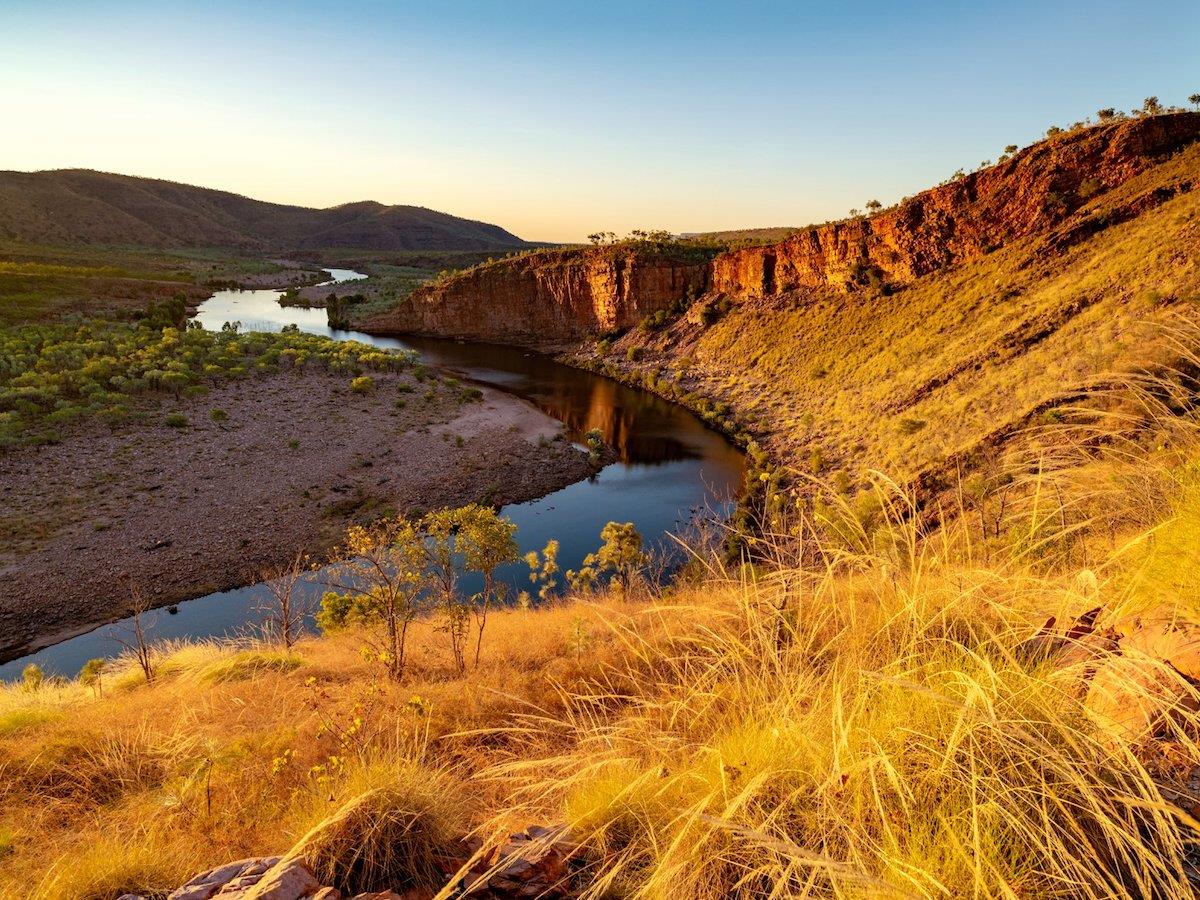 Adventure Wild Kimberley Tours is a Western Australian owned and operated business that was born due to our love of nature and the outdoor lifestyle.
Tour Price:Varied
Activity:Bush Walking
Type:Tours
Suited For:Families,Adults (18+),Seniors
Details
Tour Locations:Broome and The Kimberley
Open Days:Monday,Tuesday,Wednesday,Thursday,Friday,Saturday,Sunday
Description
We specialise in Outback Tours and Adventure Tours to locations slightly off the beaten track. We are an Eco-based tourism business who believe in, and practice, sustainable, environmentally friendly guided outback tours.
We have modern 4WD tour coaches that are custom built for comfortable outback travel. We provide small groups (max 16) a quality, educational journey through the remote outback. With two guides on every tour and each team a married couple, the quality, service and safety is second to none. We offer the best value for money and there are no hidden costs. Our relaxed itinerary and permanent campsites on 10 out of 11 nights, allows more time to enjoy this ancient, spectacular landscape. We only use the latest and most comfortable camping equipment and ensure that it is well maintained. Don't 'rough-it', share this unique experience with us in safety, comfort and style.
In 2001 Karl and Simone Kapiteyn moved to Broome with Western Australia Police. With a combined total of almost 50 years investigative policing between them, Karl and Simone understand the value of attention to detail and team work.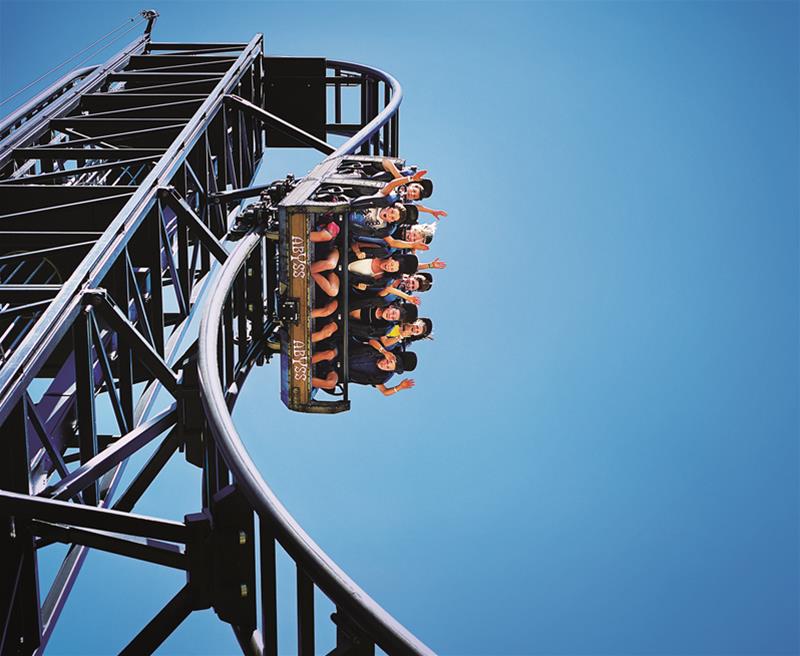 Spend an awesome day with family and friends enjoying over 25 rides and attractions at Adventure World, Perth's only Theme Park/Water Park.
Suited For:Families,Teens (13 - 17)
Open days/Times:Open September to April
Activity:Amusement Park,Water Park
Type:Attractions
Details
Open Days:Monday,Tuesday,Wednesday,Thursday,Friday,Saturday,Sunday,Public Holidays,School holidays
Description
Adventure World is Perth's only hybrid Theme Park/Water Park and it has recently opened Kraken, a $7 million mega funnel waterslide, the tallest, steepest and longest funnel waterslide on the planet!
Spend an awesome day with family and friends enjoying over 25 rides and attractions including the world-class Abyss, named "Australia's Best Roller Coaster" by the Founder of the Australian Coaster Club, the enchanting Dragon's Kingdom with Yarli the Loveable Dragon and Flossy the Fairy, and the popular Kahuna Falls with its water slides and giant 1000 litre tipping bucket!
Adventure World is only 25 minutes from Perth and 15 minutes from Fremantle by car. Public transport is easily accessible.
Open for the whole summer from 24th September 2015 to the 25th April 2016.
Children 3 years and under enter for FREE!
A visit this summer will be on everyone's Things-To-Do list in Perth.
Head to Adventure World's website www.adventureworld.net.au to buy your tickets today!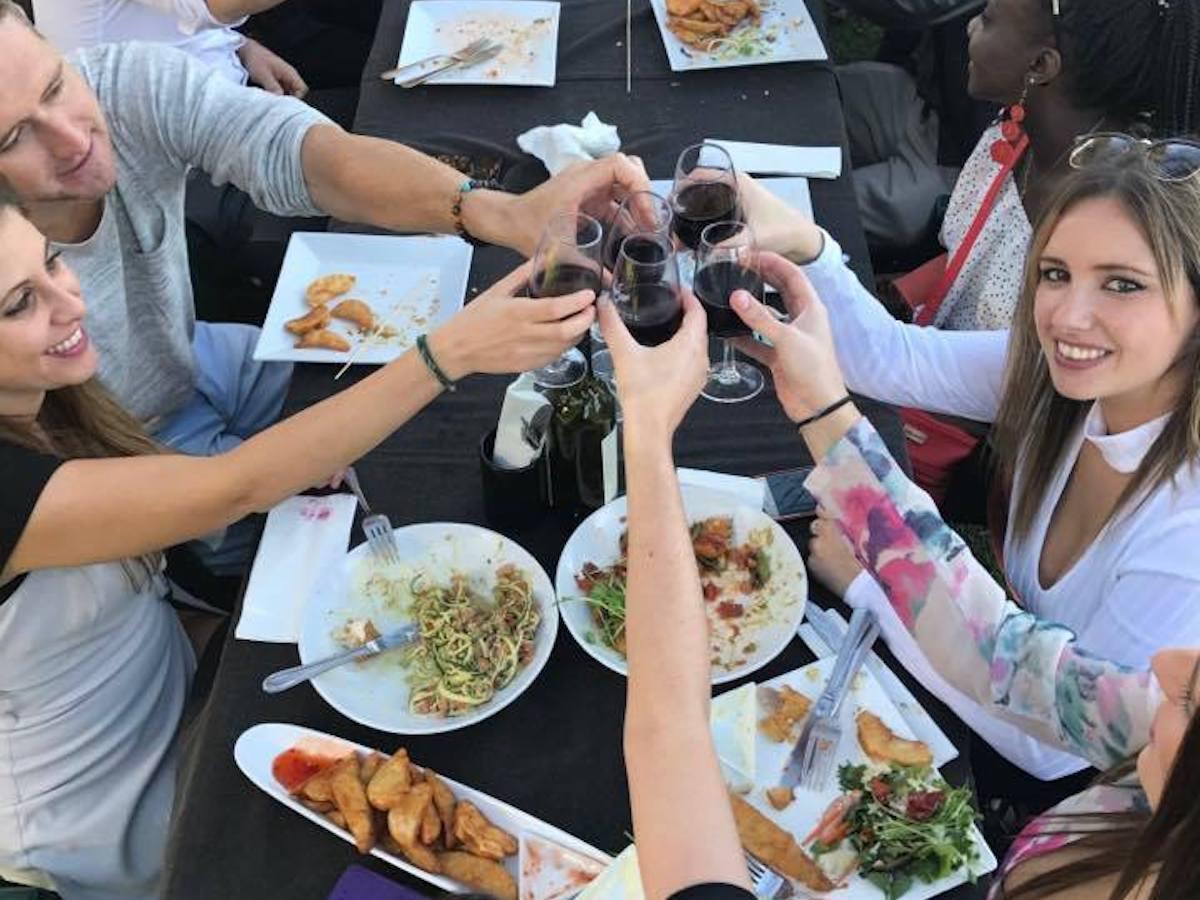 At Alavant Tours we specialise in organising wine & beer tasting tours mostly through the beautiful Swan Valley.
Open days/Times:Sat - Sun | Check website for public tour dates
Tour Duration:Half or Full Day
Activity:Wine,Food & Drink,Chocolatery,Dancing,Distillery,Paintballing
Tour Price:From $97
Suited For:Adults (18+),Adults Only
Type:Tours
Details
Tour Capacity:10+
Tour Locations:Various Locations
Open Days:Saturday,Sunday
Description
We are based in Perth, Western Australia and take tours to surrounding regions such as the Swan Valley and Lower Chittering.
We are dedicated to creating a memorable experience, the best way to do that is to let someone else do the driving. You can take in the beautiful landscapes, relax and enjoy the day out.
We now run tours every weekend, with a good mix of public and private tours. We strive to cater for all groups, large and small. By visiting a large range of venues there is a great selection of wine, beer, spirits, chocolate, coffee, fresh produce, sweets & treats and heaps more to explore!
Our new series of tours which we've called the Alavant Adventure Series involves certain activities followed by great wining & dining. So if you're looking for something special, contact us to see what we can do for you!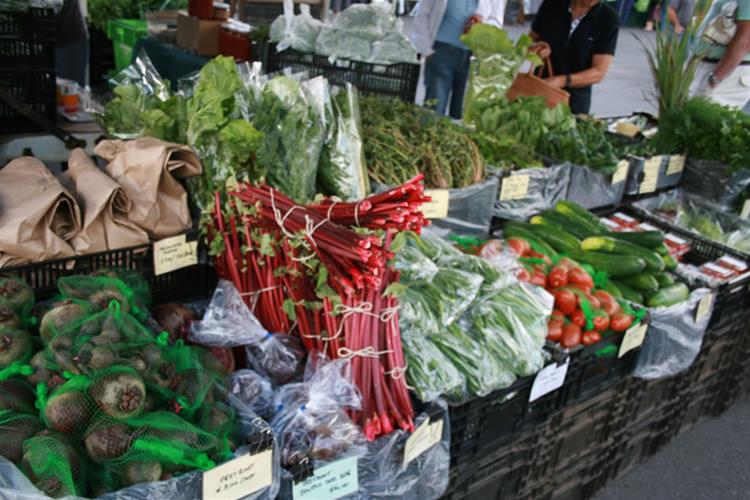 The Markets' philosophy is to provide producers in the Great Southern Region of Western Australia with a regular weekly direct outlet for their product.
Open days/Times:Sat 8am-12pm
Activity:Farmer's Markets,Food & Drink
Details
Description
This area is rich in its diversity of farming, but, prior to the market, the majority of product was marketed through Perth (409kms away to the North). Local customers were unable to source direct much of the produce produced in the area.
The establishment of the market on a weekly basis provides producers with a direct outlet for the product and the customer has the choice of fresh, local, seasonal product. This has brought about immense benefits for the producer and customer. No longer is product trucked great distances at great expense, as well as incurring environmental pollution and packaging expenses. Product does not have to have to be picked early to ensure an extended shelf life. For example, tomatoes and strawberries are left longer to "vine-ripen" and are picked and sold at their peak of condition to the consumer. This applies to all product in the market and this has been a key factor in the enthusiasm that the community has embraced the market.
The weekly market is now a colourful and vibrant occasion attracting a wide range of customers from the region.. Its benefits have been to re-energise and focus producers on the quality and variety of their product. The customers not only now enjoy a huge range of vegetables, fruits, farmed meats, seafood and much more each week. They know its provenance and have returned to the seasonality of farming. Genuine excitement fills the market when the first of a new season product appears such as Asparagus, Avocados, Raspberries or Cherries.
Every week the market creates its own synergy between producers and customers. It buzzes with laden shoppers, bags and shopping trolleys rescued from the back of the shed and now put into service again. It is a social event for many, the catching up, the chatter and genuine good nature is evident all morning. It is an uplifting community experience, brought about by the simple sharing of being able to choose first class fresh food. Customers now talk with pride and ownership about "their market" and promote its value to friends and visitors. The ultimate accolade!
We hope that one day you will visit the Albany Farmers Market and experience it for yourself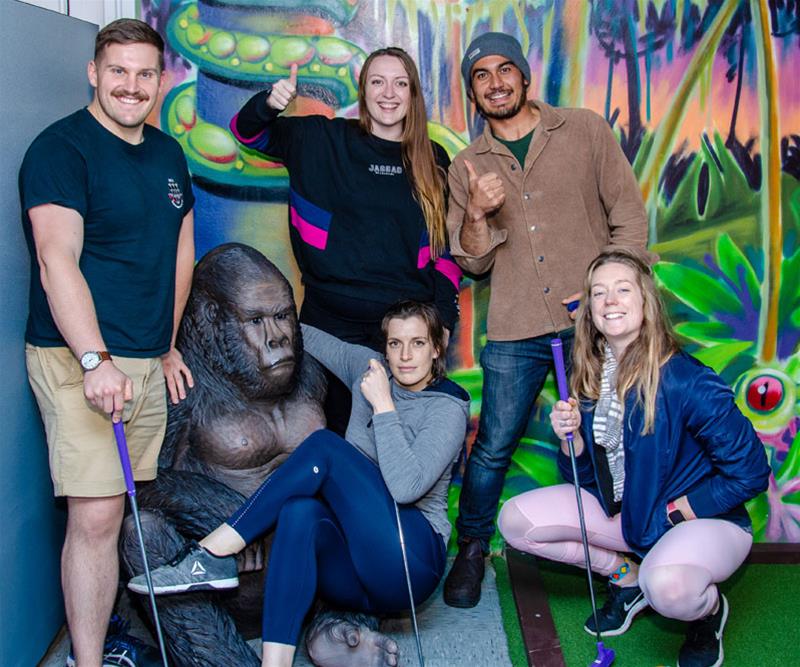 Albany Wacky Golf is unique themed indoor mini golf venue located in Albany, Western Australia.
Suited For:Wheelchairs,Families,Teens (13 - 17)
Open days/Times:7 days a week
Wheelchair Access:Yes
Type:Attractions
Activity:Arcade,Minigolf
Details
Open Days:Monday,Tuesday,Wednesday,Thursday,Friday,Saturday,Sunday,Public Holidays,School holidays
Description
Egyptian mummies, a crazy cat lady and Mario Bros all find a home at this indoor, themed, mini golf course featuring 27 holes of Wacky fun!
Dress up in hats and costumes while you play.
The centre also includes a pool table, air hockey, retro arcade games and lots of board games to enjoy while you sit and relax in the cafe.
Now with a new RC car course!
Fun for the whole family! Available for party bookings.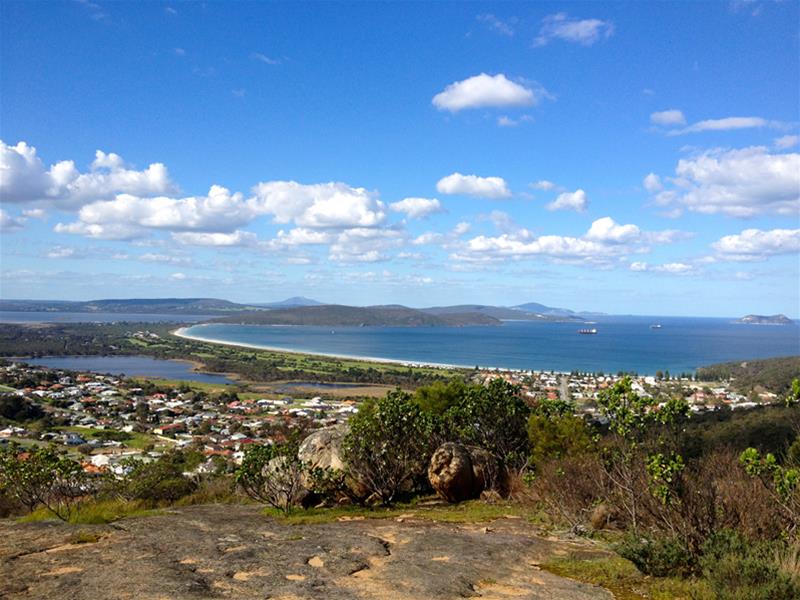 The Ultimate Albany Experience. Self-guided walking packages along our stunning coast and through diverse unique landscapes. Wildflowers, history, wineries, whales and much more.
Course Duration:Varied
Suited For:Families
Type:Tours
Activity:Bush Walking
Details
Description
Our 10-16km walks will have you encountering our diverse and rich natural environment along with our history, great cafes and wineries, whales and wildflowers. You will experience a wide variety of terrains from rugged bush tracks and coastal trails, sandy beaches to paved walkways. Inclines vary but all can be done with a moderate degree of fitness and agility.
We do all the work for you - book your B&B accommodation, tailor a 3 - 7day walking package that suits your interests and transport you to and from your walks as required. Our easy to follow self-guided notes allow you to take the day at your own pace with your friends and family. (Min 2 people). Stay at the same accommodation for your entire stay so unpack and settle in.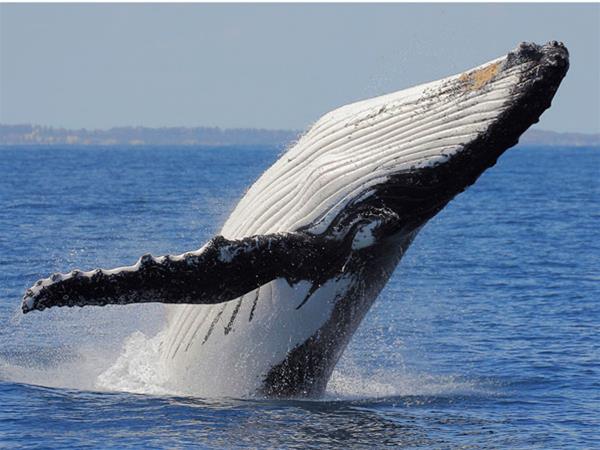 Spectacular, adventurous, exciting. Sail-A-Way, a motor/sailing catamaran, friendly knowledgeable skipper and crew, complimentary cream teas. Best value on the south coast. Not to be missed.
Tour Duration:3 hours
Tour Price:Starting at $90.
Suited For:Families
Type:Tours
Activity:Whale Watching
Details
Description
Albany Whale Tours offers whale watching tours in winter - June to early October, and Summer Splash scenic tours and Twilight cruises in summer - January to April, as well as making Sail-A-Way available for private functions and charter. Delicious food is complimentary on all public tours and we cater for special dietary needs such as gluten free, vegetarian and halal.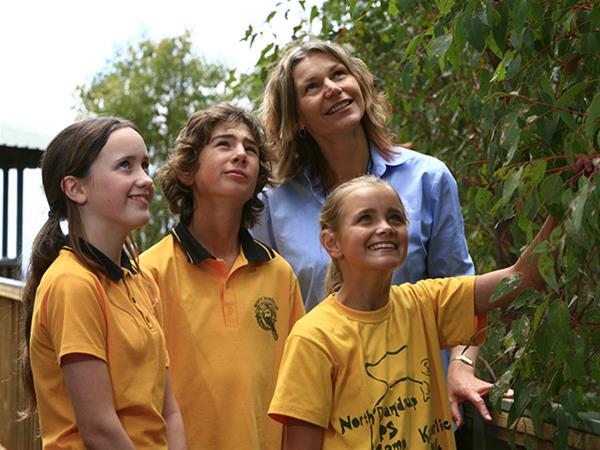 Here at Alcoa there's always something new to learn…so why not join us on a tour Discover Alcoa for yourself!
Tour Price:Free
Type:Tours
Activity:Mining Site
Details
Description
The Alcoa Discovery Centre has for the last 30 years been a leader in industry and resource sector tourism. We have built a reputation of sharing knowledge and information with the community and have been an exciting part of the primary and secondary school curriculum. In addition we offer tailor made tours to university, dignitary and peer group visitors. Since this tour program was implemented Alcoa has had over 600,000 visitors.
Alcoa offers free tours of our bauxite mines, alumina refineries and aluminium smelters in Western Australia and Victoria. Contact us to book your seat on a tour and discover Alcoa for yourself!
For all tour bookings in Western Australia please contact our friendly staff at the Alcoa Discovery Centre on 9530 2400, or email us.