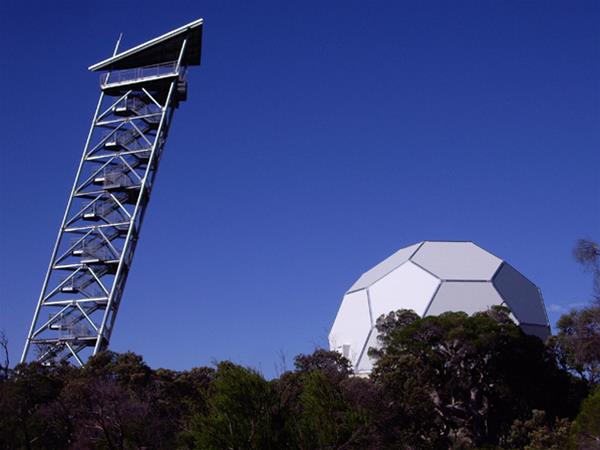 The Gravity Discovery Centre
Discover the ultimate day out. Amazing science, art & bushwalks. Climb the leaning tower.
Details
Museums:Science
Open Days:Tuesday,Wednesday,Thursday,Friday,Saturday,Sunday
Description
Visit an award winning tourist location. The Gravity Discovery Centre is a highly respected science education and tourism facility in Western Australia, and the only science centre with a focus on Cosmology, Astronomy and Physics. This unique facility provides exciting science experiences for families, children, students and tourists.

Whether you are 5 or 50 there are so many cool hands-on science experiments and displays for you to get involved in. Test your strength on the magnetic pole. Listen to your own drum through the sound coil. Measure your weight on different planets. Watch how your own tennis ball is sucked into the giant black hole. Are you brave enough to stand on the edge of the magnetic pendulum? You can also test gravity by dropping water balloons from the 45m Leaning Tower! Walk along our 1km solar system, the distances between the planets are exactly to scale as if you were travelling in your own space ship through space.

The Cosmology Gallery is home to works of art from various cultural backgrounds with different artists showing their understanding of culture, religion, science and astronomy. Here you will see the Timeline of Our Universe and the wonderful Penrose Tiled Floor.

In addition we are located in stunning bushland and are surrounded by beautiful plants, especially in the spring when the bush comes to life! We offer 1 and 2km bushwalks with a guided map.

Our cafe serves drinks, snacks and ice-creams and our gift shop is stocked with souvenirs. Self guided and Guided tours are available.

We welcome group bookings.

This experience will challenge your thinking about science and our Universe!

The Gingin Observatory is right next door.
Location