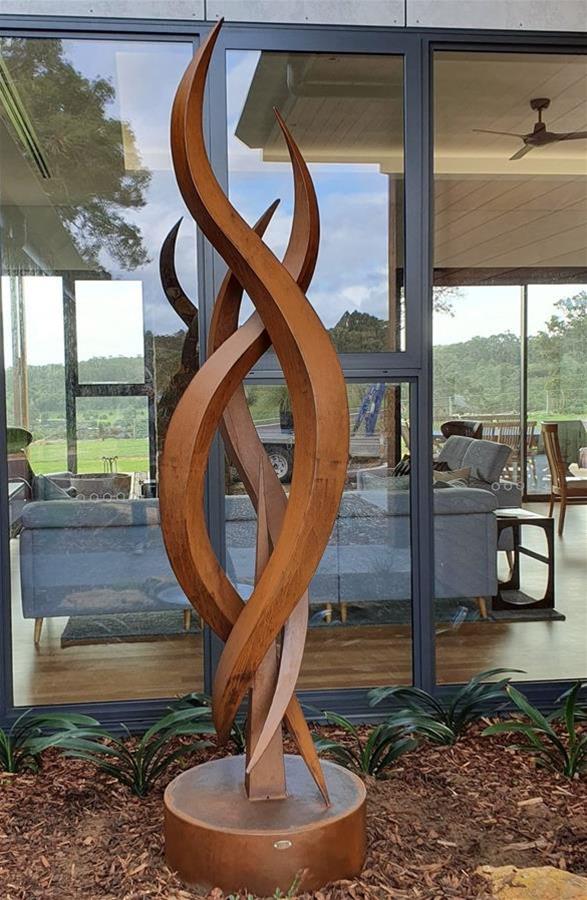 Wayne Smith is an artist that sculpts his works from various materials!
Open Days/times:Open 11 - 26 Sep 2021 from 10Am - 4PM (By appointment only: 15 and 22 Sep) (CLOSED: 14, 21, 26 Sep)
Represented Artists:Wayne Smith
Galleries:Sculpture
Details
Galleries:Sculpture
Open Days:Monday,Tuesday,Wednesday,Thursday,Friday,Saturday,Sunday
Description
I enjoy the complexity and challenge of working with steel. How to bend and shape it into forms inspired by the curves found in nature. I would like my works to display a sense of movement, with the surface smooth and inviting to the touch.
To me, it is important the viewer sees or feels the 'hand of the artist' in each of my sculptures. Each piece of steel is hand-cut, hand-rolled, hand-welded, and then hand ground to smooth the joins. Every artwork is unique.
I like the idea that my sculptures, created from weathering steel, will sit comfortably within the landscape and stand the test of time for many years.
Related
John Streater Fine Furniture
Location