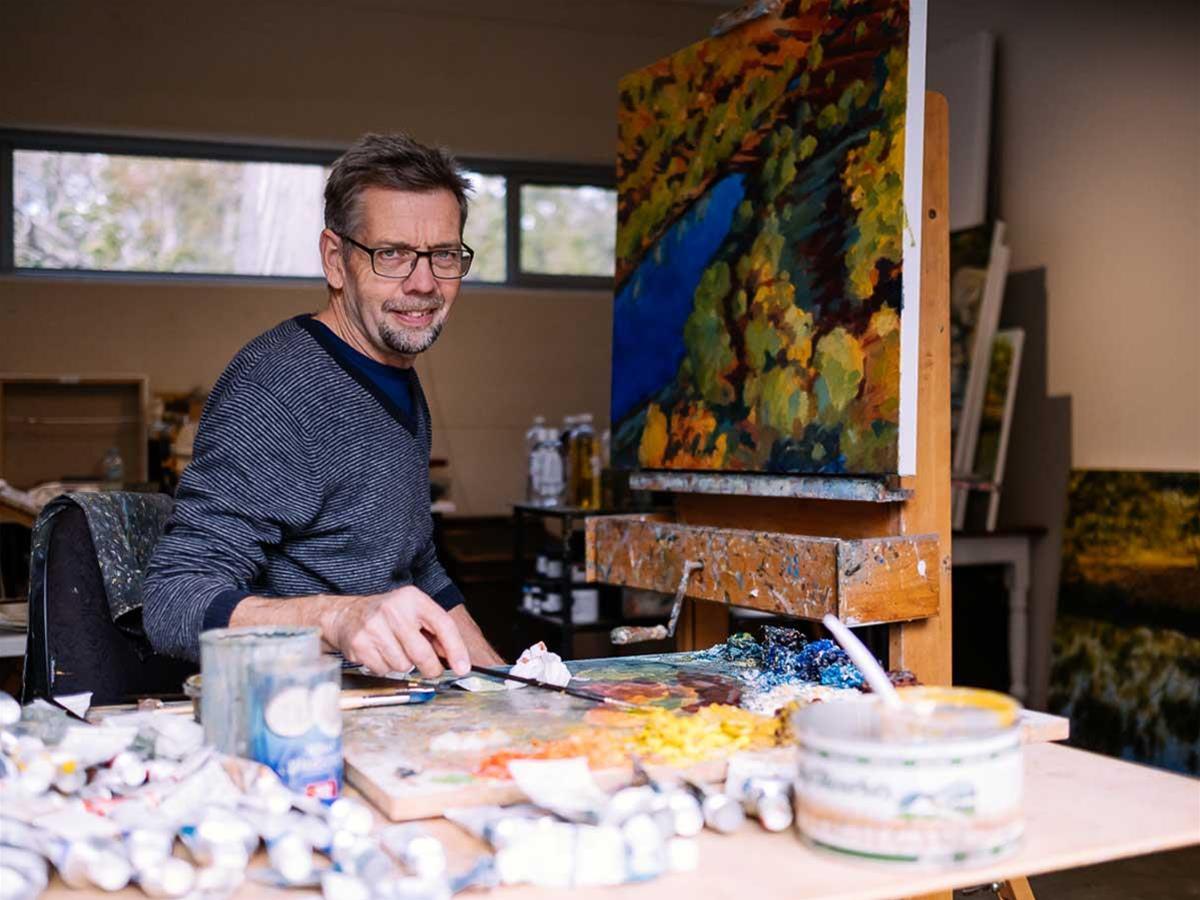 Douglas Kirsop is a full time painter, living in the Yallingup locality since '91.
Open Days/times:BY APPOINTMENT ONLY
Galleries:Drawing,Painting,Print Making,Artist Studio
Details
Galleries:Drawing,Painting,Print Making,Artist Studio
Open Days:By Appointment Only
Description
Landscape is my source of inspiration and research, painting plein air in gouache and watercolours, and oils in the studio.
Light and abstract qualities are elements I particularly enjoy while painting.
My work represents the disciplines of watercolours gouaches and oils, past and more recent, large and small which make up an overview of how I go about painting, with work from Europe which contrasts with my main subject of Australian landscape.
Directions:
From Gunyulgup Galleries and Little Fish Restaurant on Koorabin Drive, go up Nukklgup Loop for approx. 1km then turn left into Corymbia Close. Go approx. 300m to the end turn-around and park on the street, without blocking driveways.
Related
Cast Designs - Trent Walker
Ashleigh Spencer Heussenstamm
Location