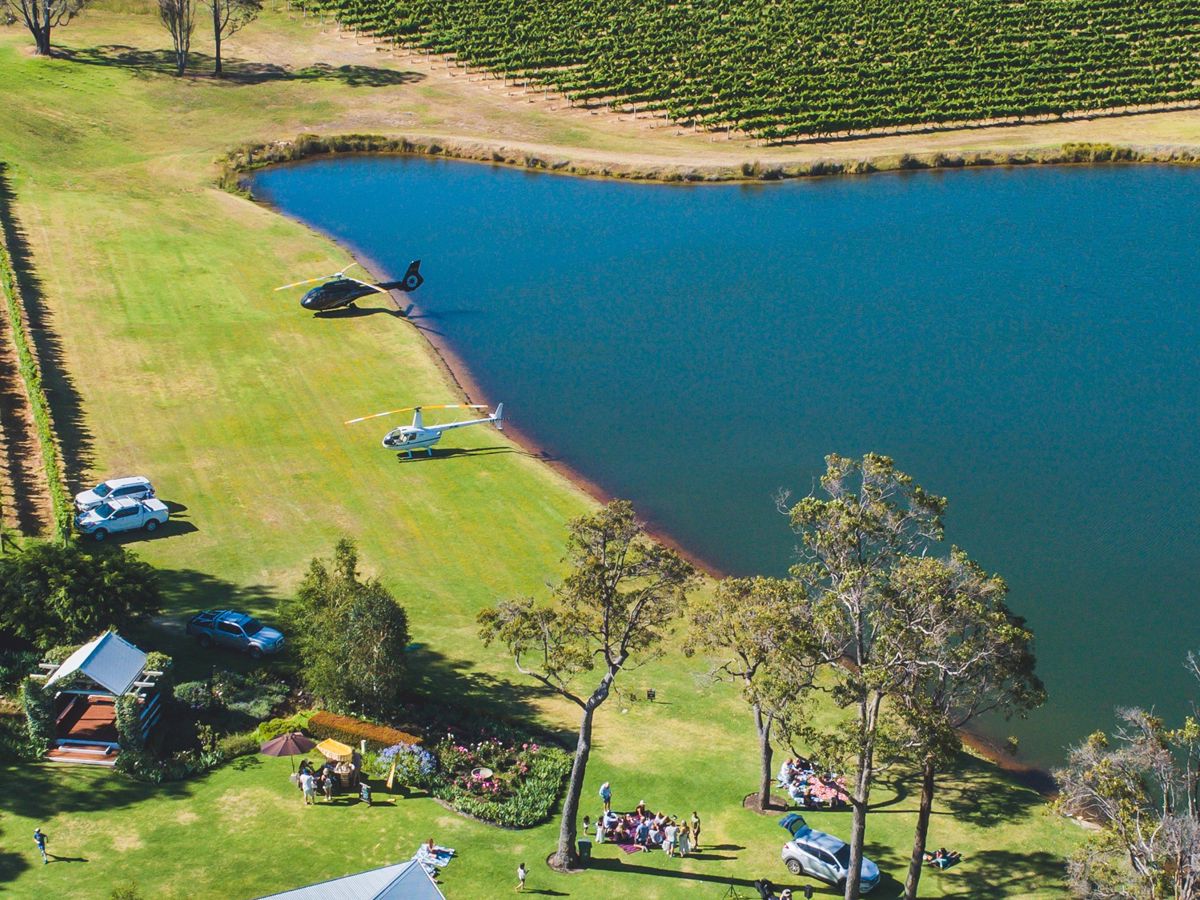 Live Free Music at Aravina Estate
Our March lineup has been announced! Free Event, featuring talented local musicians at Aravina Estate every weekend in March, April and May.
Dates:20 Mar - 8 May
Time(s):11am to 5pm
Venue:Aravina Estate
Details
Hosted By:Aravina Estate
Ticket Price:Free
Venue:Aravina Estate
Description
Spend these sunny Autumn weekends lazing on our lawn, sipping on your favourite Aravina wine or beer, along with our delicious pizzas and listening to some of the best local talent around.
Laine Wolfe | Saturday 20 March | 12 - 3pm
Kareema | Sunday 21 March | 12 - 3pm
Ricky Green | Saturday 27 March | 12 - 3pm
Charlee Jones | Sunday 28 March | 12 - 3pm
Laine Wolfe | Friday 2 April | 12 - 3pm
Kareema | Saturday 3 April | 11.30am - 2.30pm
Mitch Baker | Saturday 3 April | 2.30pm -5.30pm
Katie White | Sunday 4 April | 11.30am - 2.30pm
SoWhat | Sunday 4 April | 2.30 - 5.30pm
Ricky Green | Monday 5 April | 12 - 3pm
Katie White | Saturday 10 April | 12 - 3pm
Ricky Green | Saturday 17 April | 12 - 3pm
Katie White | Saturday 24 April | 12 - 3pm
Ricky Green | Sunday 25 April | 11.30am - 2.30pm
Whiskey Dogs | Sunday 25 April | 2.30 - 5.30pm
Kareema | Monday 26 April | 12 - 3pm
Bella Blackmore | Saturday 1 May | 12 - 3pm
Ricky Green | Saturday 8 May | 12 - 3pm
Location
Venue:Aravina Estate
Address: 61 Thornton Road,Yallingup,WA,6282
Phone: 08 97501111
Email: [email protected]