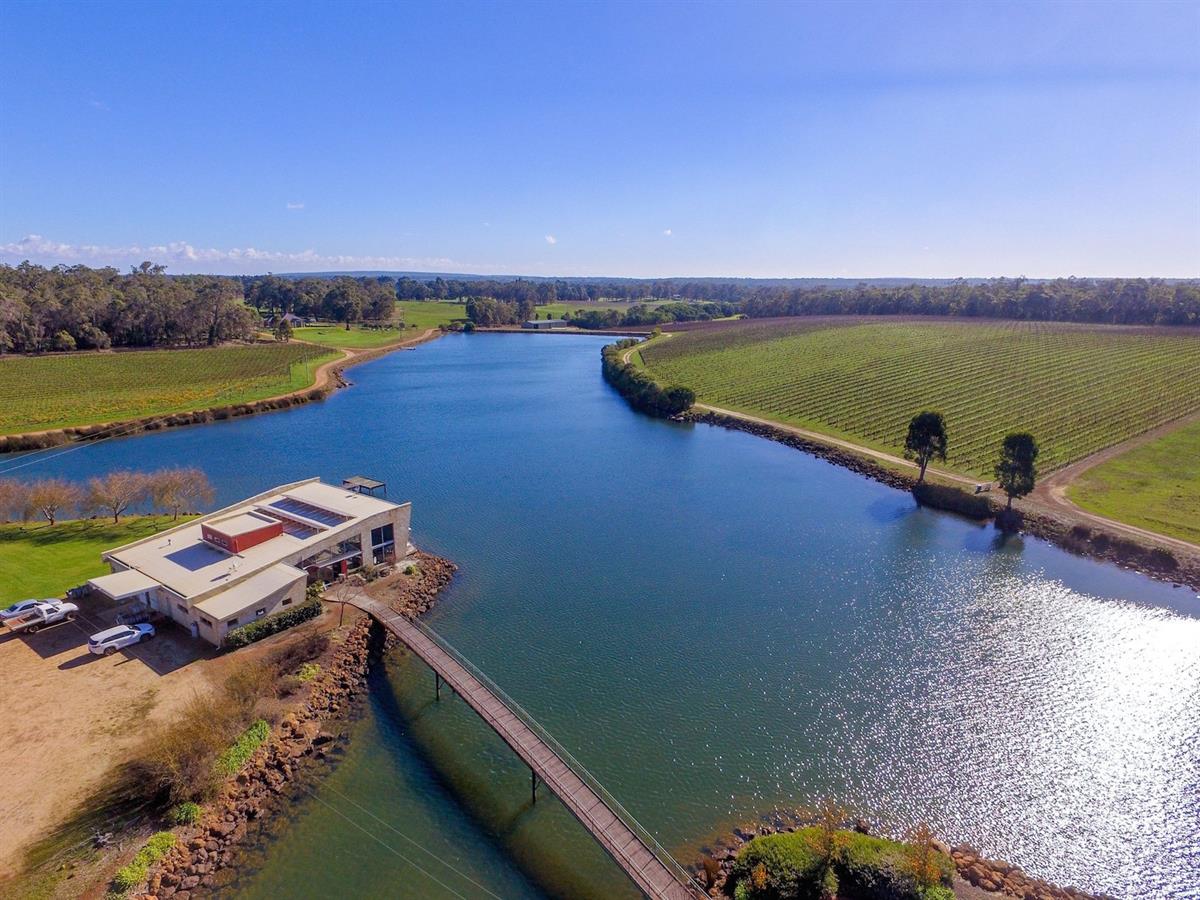 Enjoy tapas and delicious platters of cheeses, meats and more, with the Wines from the adjacent vineyard
Open Days/times:Monday to Friday 11am to 4pm, Saturday 11am to 5pm and Sunday 11am to 4pm; Closed Public Holidays
Facilities:Function Venue,Waterfront
Details
Facilities:Function Venue,Waterfront
Open Days:Monday,Tuesday,Wednesday,Thursday,Friday,Saturday,Sunday
Lunch:Monday,Tuesday,Wednesday,Thursday,Friday,Saturday,Sunday
Description
This stunning winery was planted from scratch by owner Michael Gould and his father in 1996. The wines are available only from the cellar door, a sleek architecturally designed property perched beside a spectacular lake that can be crossed by footbridge.
The hands-on family owners live onsite and manage their vineyard through biological farming principles with a focus on nourishing their soils naturally to make healthy vines and flavourful grapes.
The Wines
100% estate grown, all the Margaret River favourites are made, plus those who prefer a sweeter wine will love the extensive options made at Knotting Hill Estate which include a Sparkling Muscat, Verdehlo, Late Harvest White and a Rose.
Wine Tasting
The wines are available exclusively from the Cellar Door and the range is available for tastings every day. A tapas menu is available from 11am to 4pm, look out for the delicious platters of cheeses, meats and more.
Unique Highlights
Thinking about visiting in June? Make time for Knotting Hill Estate's Annual Marron Feast, a weekend dedicated to the south-west's favourite crustacean, during which this seafood treat can be enjoyed at the property's restaurant in a host of different ways. Aside from wine, the family are keen marron farmers, and live marron can often be purchased to take home from the cellar door too.
Location