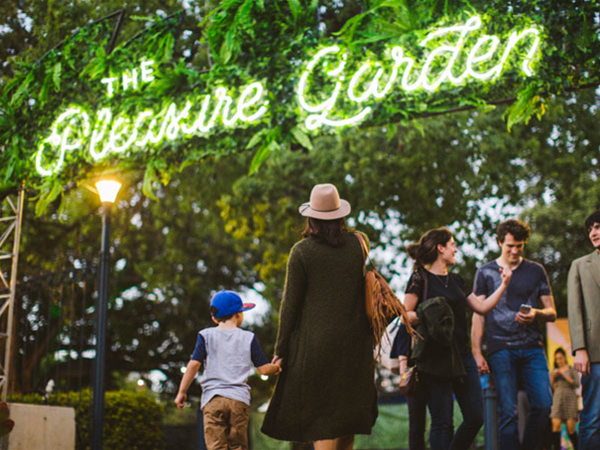 The Pleasure Garden @ Fringe World
A stone's throw from FRINGE Central at The Perth Cultural Centre, The Pleasure Garden at Russell Square is Perth's favourite Fringe playground.
Details
Description
The Pleasure Garden has a smorgasbord of ticketed entertainment and buskers, fabulous food and drinks, the FRINGE WORLD Mermaids and special kids programs every weekend. It's free entry every night of the week and home to two Spiegeltents (De Parel and The West Australian) and The Deluxe, Black Flamingo, Casa Mondo and Teatro.
10 venues host everything from street performers to cabaret, theatre to live music.
18+ only
Sunday:1:30 PM - 12:00 AM
Monday:5:00 PM - 12:00 AM
Tuesday:5:00 PM - 12:00 AM
Wednesday:5:00 PM - 12:00 AM
Thursday:5:00 PM - 1:00 AM
Friday:5:00 PM - 2:00 AM
Saturday:3:00 PM - 2:00 AM
Wheelchair Access
Wheelchair Accessible Toilet
Accessible Parking
Main Entrance Wheelchair Access
Location
Venue:Russell Square
Address: Russell Square,Northbridge,WA,6003
Phone: (08) 9227 6288
Email: