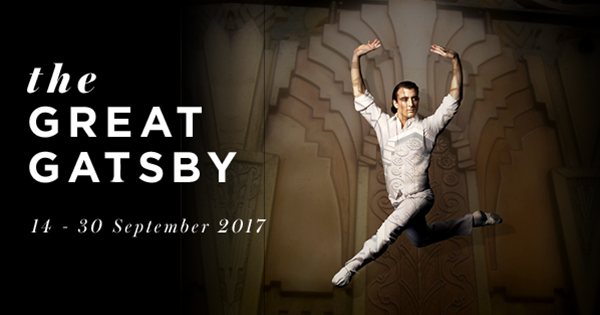 The Great Gatsby
Discover the heady, indulgent days of New York's Long Island during the 1920s as West Australian Ballet brings F Scott Fitzgerald's classic novel The Great Gatsby to the stage.
Venue:His Majesty's Theatre
Details
Venue:His Majesty's Theatre
Description
Nick Carraway comes to know his infamous neighbour Jay Gatsby – a mysterious millionaire with a secret past and a penchant for lavish parties and beautiful women. As the sparkling façade of Gatsby's world begins to slip, Carraway comes to see the loneliness, obsession and tragedy that lies beneath.
Music by Academy Award nominated and BAFTA winning composer Sir Richard Rodney Bennett CBE (Four Weddings and a Funeral, Murder on the Orient Express), will be played live by West Australian Symphony Orchestra.
As The Great Gatsby steps into the spotlight, don't miss your opportunity to see what promises to be one of the most stylish adaptations of this classic literary work.
Events
Related
Location
Venue:His Majesty's Theatre
Address: 825 Hay Street,Perth,WA,
Phone: 9265 0900
Email: [email protected]