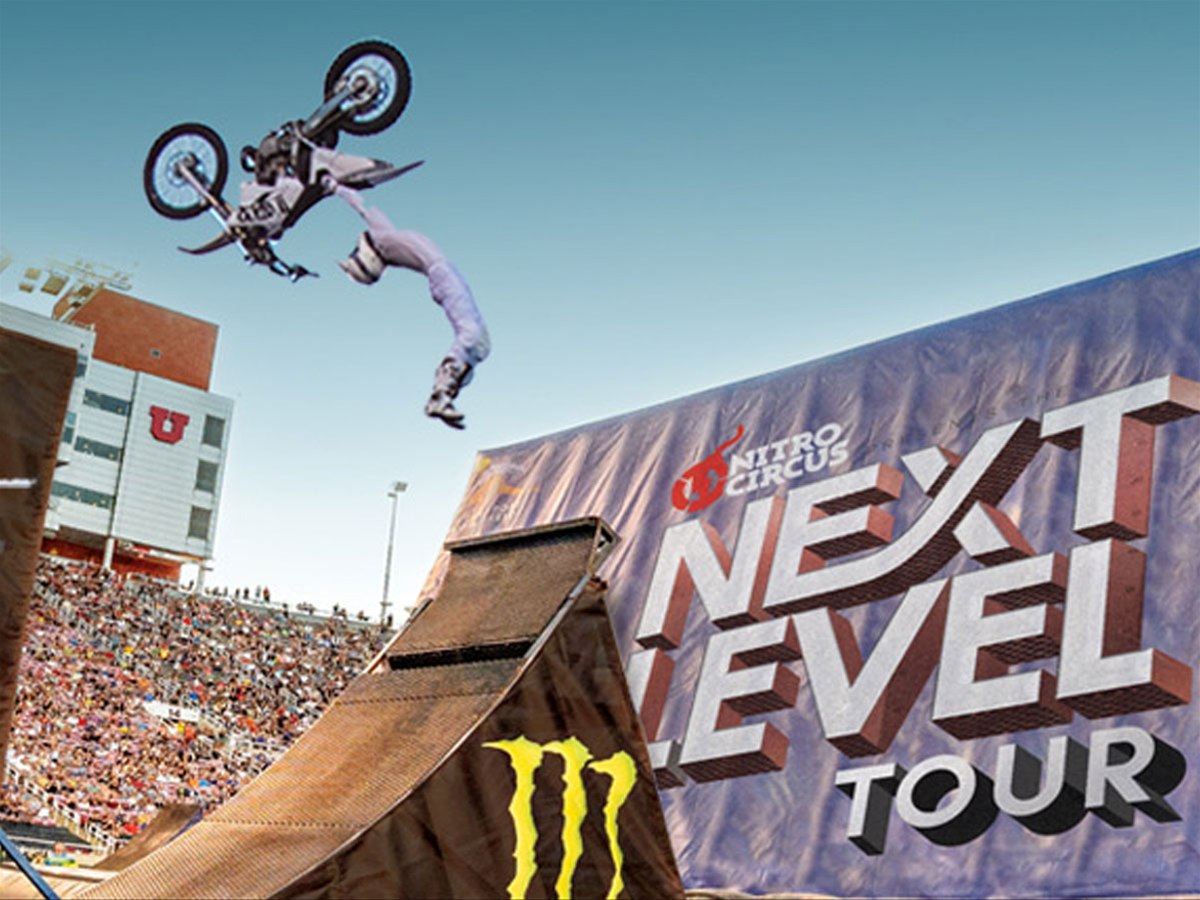 Nitro Circus - The Next Level Tour
Nitro Circus - The global action sports entertainment phenomenon will bring its huge all-new show, The Next Level Tour, to Optus Stadium on Sunday 22nd April 2018!
Dates:Sunday 22 April 2018
Venue:Perth Stadium
Details
Description
The Next Level Tour takes inspiration from the game-changing progression and breakthrough ramp technology first dreamed up at Travis' "Pastranaland" compound, perfected at Nitro World Games and is now coming to Perth. It will feature the biggest ramps on the planet, including the huge FMX Best Trick ramps Gregg Duffy and Harry Bink hit to top the World Games podium. This innovative setup is touring for the first time.
The best athletes in FMX, BMX, Scooter and Inline will raise their game as well, throwing down with never before seen tricks. Nitro's daredevils will also brave the 50-foot Giganta ramp on a host of new crazy contraptions.
For an advance look at the Next Level Tour and a taste of the excitement you can look forward to at the 22 April 2018 show, check out the video below.
Events
ICC Men's T20 World Cup 2020
Domain Day-Night Test: Australia vs New Zealand
Related
The International Microgrid Event 2020
Location