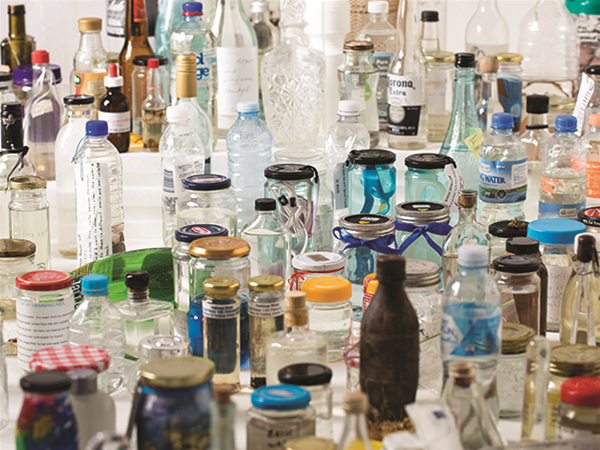 Museum of Water
Museum of Water is a radically different museum that showcases, in Australia's driest state, our connection to the world's most essential life source.
Venue:Fremantle Arts Centre
Details
Venue:Fremantle Arts Centre
Description
For over a year UK artist Amy Sharrocks has been towing her rusty trailer around the State, turning strangers into friends and liquid into art as she collects watery donations and the memories that go with them. Now we can gather the whole collection together at Fremantle Arts Centre. Wander through a WA landscape where you can see more than 500 bottles of water, each with its own remarkable story. There are samples from Poison Gully and the Dragon Tree Soak, grey water from a laundry, a splash from a Paralympian's swimming pool. Follow a stream of water words as the Museum's custodians share the many tales behind each bottle. Orshare your own story and add to the collection by donating a bottle of water that is precious to you during the Festival. On Festival weekends you can roam the grounds under sound umbrellas and dive into a free program of boat-building workshops, conversations and youth-led tours. Visit perthfestival.com.au for all the details.
Events
Ziggy Alberts "Laps Around The World" Tour
Related
State Theatre Centre of WA
Fremantle Arts Centre Courses
Location
Venue:Fremantle Arts Centre
Address: 1 Finnerty St, Fremantle WA 6160,Fremantle,WA,6000
Phone: 08 6488 2000
Email: