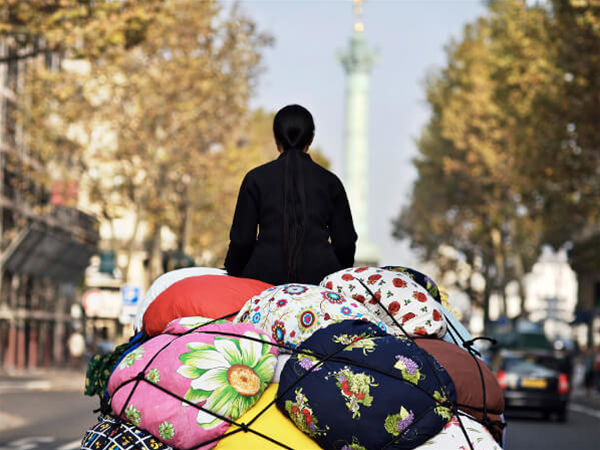 Kimsooja - Zone Of Nowhere
Art lovers can experience the first Australian solo exhibition by internationally acclaimed, South Korean-born multimedia artist Kimsooja.
Dates:Feb 17 - Apr 29
Venue:Perth Cultural Centre
Details
Venue:Perth Cultural Centre
Description
For more than 30 years she has dedicated her site-specific works to cultural and political issues facing our world.
Kimsooja is perhaps best-known for her use of bottari – the traditional Korean bedcover used to wrap and protect personal belongings – as a symbol of structure and connection. Heavily influenced by Buddhism, Zen, Confucianism and the age-old role of the artist as shaman, she creates lyrical installations that draw inspiration from everyday activities. The result is a practice that brings together the physical and the metaphysical.
Curated by PICA Senior Curator Eugenio Viola, this exhibition is complemented by the presentation of Kimsooja's Sewing into walking at the Art Gallery of WA.
Events
Vikings: Warriors Of The North, Giants Of The Sea
SONGS from Patrick William Carter
Sky Cave - Amy Perejuan-Capone
PICA: Love in Bright Landscapes
Related
State Theatre Centre of WA
James Street Amphitheatre
An Unexpected Variety Show (Award Winning Comedy/Cabaret)
Location
Venue:Perth Cultural Centre
Address: 51 James Street,Perth,WA,
Phone:
Email: