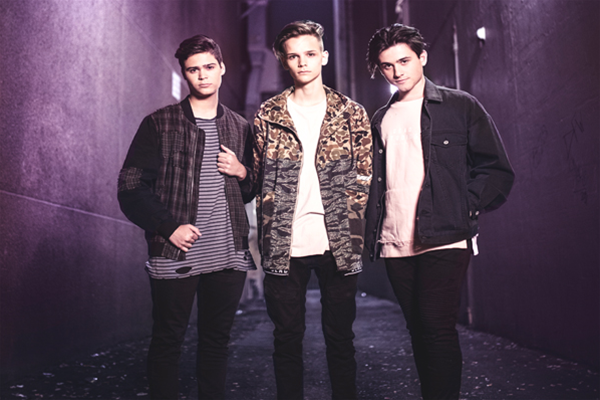 In Stereo | Perth Show
'In Stereo' have an extremely loyal online fan base (numbering well into the hundreds of thousands) and have enjoyed touring around Australia, performing to sold-out shows and meeting their fans.
Details
Description
The group impressed Australian audiences with their debut performance of Taylor Swift's 'Style' at the 2015 X-Factor auditions and won the hearts of teenage girls the world over. Their audition video attracted over 2 million+ views and they went on, to finish 8th in the competition.

Following the X-Factor series, 'In Stereo' grew their followers significantly via weekly episodes of 'The In Stereo Show,' a web series written and filmed by the boys, that reached over 350,000 fans each week.
They were recently nominated for Nickelodeon's 'Kid's Choice Awards 2017' and won 'Aussie/Kiwi Favourite Squad' earning them a Nickelodeon Blimp.
'In Stereo' have released two singles and two EPs, all achieving impressive positions in the ARIA Charts, the highest of which debuted at No.3 in the Albums Chart and are set to release their third self-written EP titled: 'Day In, Day Out' July 7.
Catch the boys also touring across the country later this year, with more amazing gigs yet to be announced!!
Location