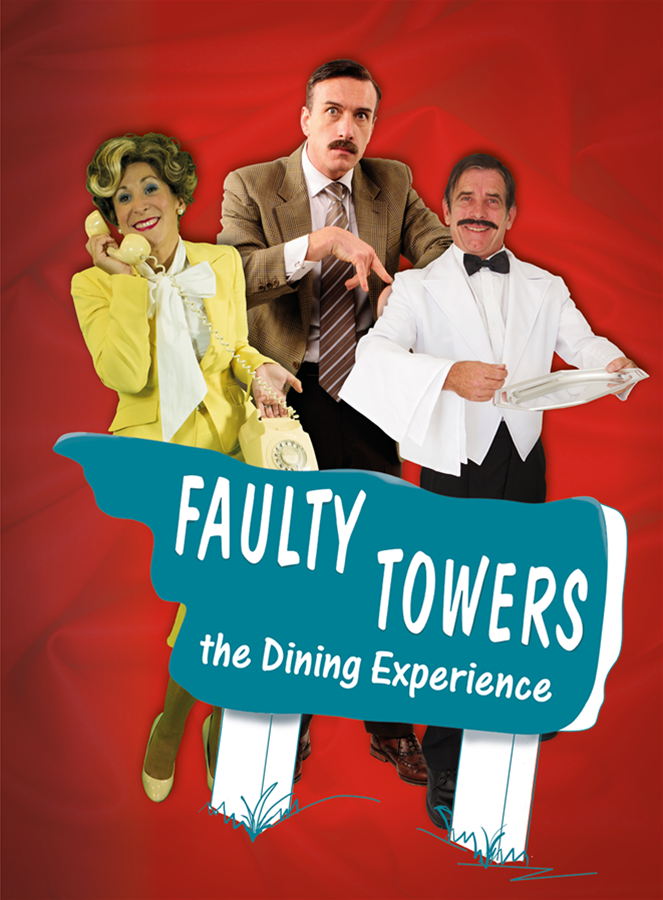 Faulty Towers - The Dining Experience
They're back! So join Basil, Sybil and Manuel as they dish up yet more laughs along with a 3-course meal in this fabulous immersive show.
Dates:9-11, 13-18, 20-25 Feb
Venue:Basement Bar at Rigbys Bar
Details
Hosted By:Interactive Theatre International
Venue:Basement Bar at Rigbys Bar
Description
It's 'outrageously funny' (BroadwayBaby, Edinburgh Fringe 2017), a true blend of ingenious comedy and a unique theatrical script where chaos reigns right from the start. What's more, 70% of the show is improvised, so no two performances are ever the same. This loving tribute to the BBC's best-loved sitcom is an internationally acclaimed, multi-sensory treat that uses its own scripts and features 'stellar actors' (GlamAdelaide 2016).
"Genius" Cream Magazine, FRINGE WORLD 2017
"Flawless, and I mean flawless" The Advertiser, Adelaide Fringe 2017
"Nothing faulty about this evening of superb food and comedy" Limelight Magazine, Sydney Opera House 2016
Presented by:
Interactive Theatre International
ITI is a boutique production and promotion company that specialises in interactive, immersive and site-specific theatre at the 'light-entertainment' end of the theatre spectrum. Founded in Brisbane in 1997, it produces and promotes comedy shows that are performed around the world. It has operational offices and performers in both hemispheres, mostly based in London, England and Brisbane, Australia. Faulty Towers The Dining Experience is its flagship show; it has been touring since 1997 and now works with 10 teams of cast. A new show, The Wedding Reception, looks set to follow in Faulty's successful footsteps.
Location
Venue:Basement Bar at Rigbys Bar
Address: 221 St Georges Terrace,Perth,WA,6000
Phone:
Email: [email protected]