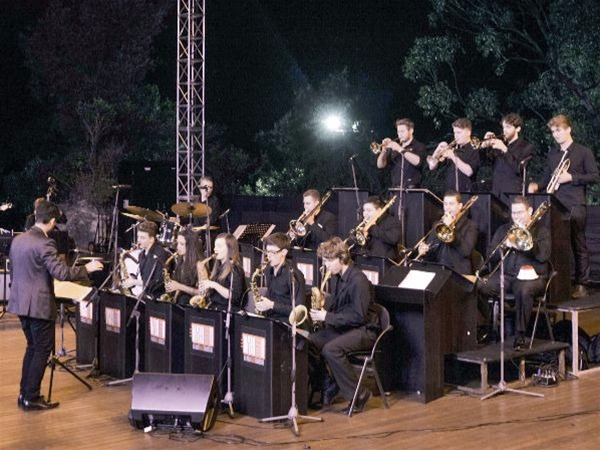 Duke Ellington's Nutcracker
Classical jazz Interpretation at its Finest
Dates:Nov 22 - 23
Venue:Quarry Amphitheatre
Details
Hosted By:WAYJO
Venue:Quarry Amphitheatre
Description
As Spring turns to Summer, and we head towards Christmas, is there a better venue in Perth to visit and partake in some classic jazz than the Quarry Amphitheatre? We don't think so, which is why the Wednesday Night Orchestra return to perform a true masterpiece, Ellington's Nutcracker.
American pianist, composer and bandleader Duke Ellington recorded his jazz interpretation of Tchaikovsky's The Nutcracker Suite for Columbia Records in 1960. These famous melodic themes are given the Ellington touch turning them into the likes of "Sugar Rum Cherry" and "Dance of the Floreadores".
A true family friendly event, WAYJO will play a host of other Ellington classics featuring the Monday and Tuesday Night Orchestras on subsequent nights to round out the 2018 program.
Location
Venue:Quarry Amphitheatre
Address: 1 Waldron Dr,City Beach,WA,6015
Phone:
Email: