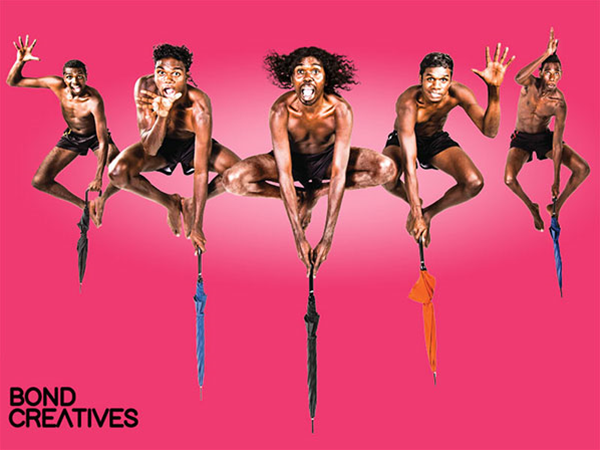 DJUKI MALA - Teatro at The Pleasure Garden
Best Dance Adelaide Fringe 2015 FRINGE WORLD 2017. West Australian Arts Editors Award 2017. Djuki Mala return to Perth on the back of their 2017 Summer Festival, Sydney Opera House and Edinburgh.
Venue:Teatro at the Pleasure Garden
Details
Venue:Teatro at the Pleasure Garden
Description
Unique, infectious, high-energy exuberant, fusing traditional Yolngu, pop culture, dance storytelling to create work that is a marvel of timing, comedy clowning, with a hefty dose of heart soul! If there is one show that is guaranteed to leave you feeling genuinely happy then this is it!

"No better offering at this year's Fringe" ????? West Australian
"Joy enhancing, inspiring, enthralling, thrilling, intoxicating" ????? Upside News
"Their sheer joy is as infectious as it is delightful" ???? The Advertiser.
"Cheeky, fun, feel-good" ???? Sydney Morning Herald.
Location