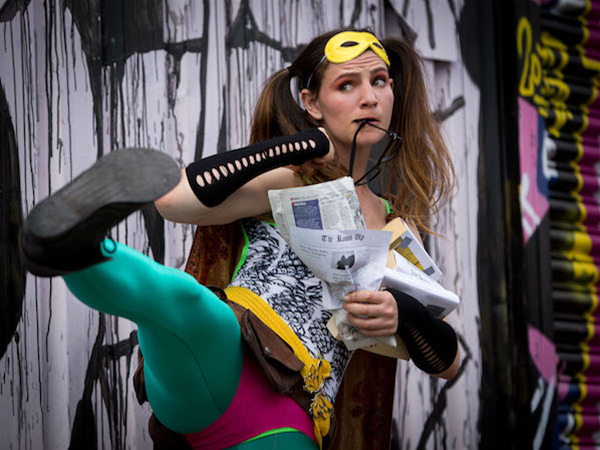 A Modern Guide to Heroism & Sidekickery
A whirlwind meshing of storytelling, poetry, comedy, shadow puppetry and theatre. In her premiere one-woman show Michelle Zahner is asking why we look for heroes & what happens if we find them.
Dates:16th Feb - 25th Feb
Venue:Fringe Central
Details
Hosted By:Michelle Zahner
Venue:Fringe Central
Description
Crashing into FRINGE WORLD this summer: Michelle Zahner's orginal superhero story that refuses to run like a comic book.
Joyfully mixing comedy, poetry, storytelling, shadow puppets, theatre & movement to work out how being a 'superhero' in the 'real world' really works. How do you rescue people from depression, or a broken friendship? How do you fight a cyclone, or a rabid llama, or the patriarchy? What do you call a boy damsel? And shouldn't there be a villain somewhere?
With limited powers and more responsibility than she wants she finds herself dealing with media hype, impossible expectations, protest groups and sponsorship deals. Batman never had to deal with this s**t.

"Charm, humour and heart" - Scenestr

You're invited to be a part of the story, to add your own questions and maybe even take up a mask yourself. Limited run. Don't miss out!
Location
Venue:Fringe Central
Address: Perth Cultural Centre,Northbridge,WA,6003
Phone:
Email: