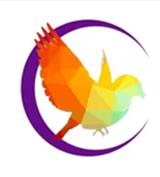 Manage Mode - NDIS Plan Management
WA Owned and operated Plan Managers who provide a caring and mindful experience to help you navigate the NDIS. We are never too busy to help and we put time and energy into a quality experience.
Details
Description
Manage Mode are Plan Managers with a difference. You will have 1 point of contact, meaning you do not need start over every time you call or email us. We place great value in building and maintaining strong and meaningful relationships with our participants and their nominees. We are WA owned and operated which further supports our company values. You are not just a number to us. You are a valued part of our community.
Most Plan Managers simply pay invoices. While we do that (and we do it well!), we also continually develop our approach depending on your individual needs. We have the time of day to take your calls and answer your emails promptly, professionally, and accurately.
We have plenty of capacity and have systems in place to ensure we can satisfy all your requirements. We recommend you exercise your choice and control. Give us a call and let's see if we are the right fit to join you on your NDIS journey.
Location