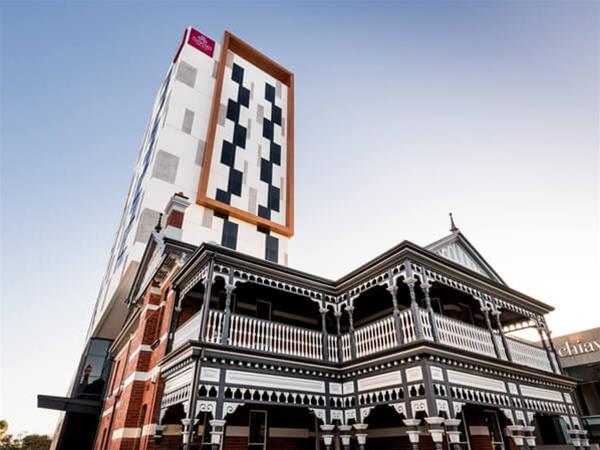 Sage Hotel West Perth is located on trendy Hay Street that is peppered with an eclectic mix of shopping and dining options in the heart of West Perth.
Details
Accessibility details:Yes
Type:Hotel
Facilities:Bar,Gym,Restaurant,Functions
Description
The 1902 heritage-listed Walsh Family Residence onsite is one of its key attractions. It's a little bit of the old and the new, wrapped up in a well-serviced and comfortable setting that will make you feel at home.
Related
Location
Address: Sage Hotel, 1309 Hay St, West Perth WA 6005,West Perth,WA,6005
Phone: 08 6500 9100
Email: