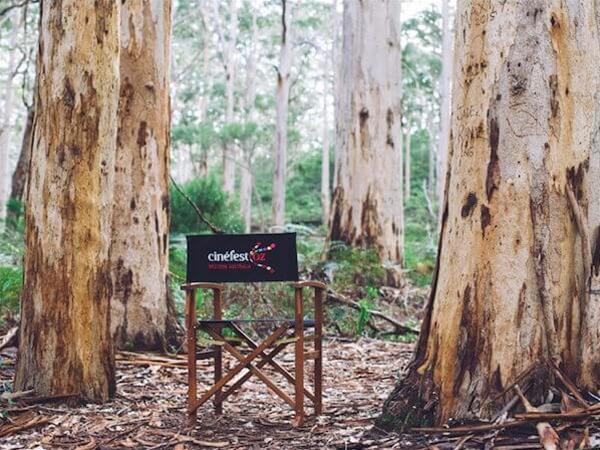 CinefestOZ premieres feature films and events in the region's cinemas, wineries, small bars and galleries, making it a feast for the senses and an unforgettable five-day getaway.
Dates:Aug 28 - Sep 1
Venue:Multiple Venues
Details
Hosted By:CinefestOZ
Venue Address:PO Box 5185, West Busselton, WA 6280
Venue:Multiple Venues
Audience:Adults
Description
Celebrating Australian Film, the 12th annual CinefestOZ Film Festival will showcase an extraordinary line-up of new and exciting films over five days from 28 August – 1 September 2019.
As Australia's Premier Film Festival, awarding Australia's Greatest Film Prize of $100,000, CinefestOZ attracts Australian filmmakers and actors of international repute.
Set in the seaside centres of Busselton, Bunbury, Dunsborough and the Margaret River wine region CinefestOZ has consolidated its position as the premiere destination film festival in Australia with record numbers of high calibre film guests, a sensational line-up of new Australian and French films and unprecedented audience numbers.
CinefestOZ is a unique festival experience, Australia's best new films are screened as they compete for the richest film prize in Australia. As a homegrown event, CinefestOZ has defied the odds, matured and prospered to become one of the great film festivals of Australia. It is also noteworthy that the success of CinefestOZ has also been paralleled with the growth of the Western Australian film industry, with many of these local films presented in our programs over the years.
Location