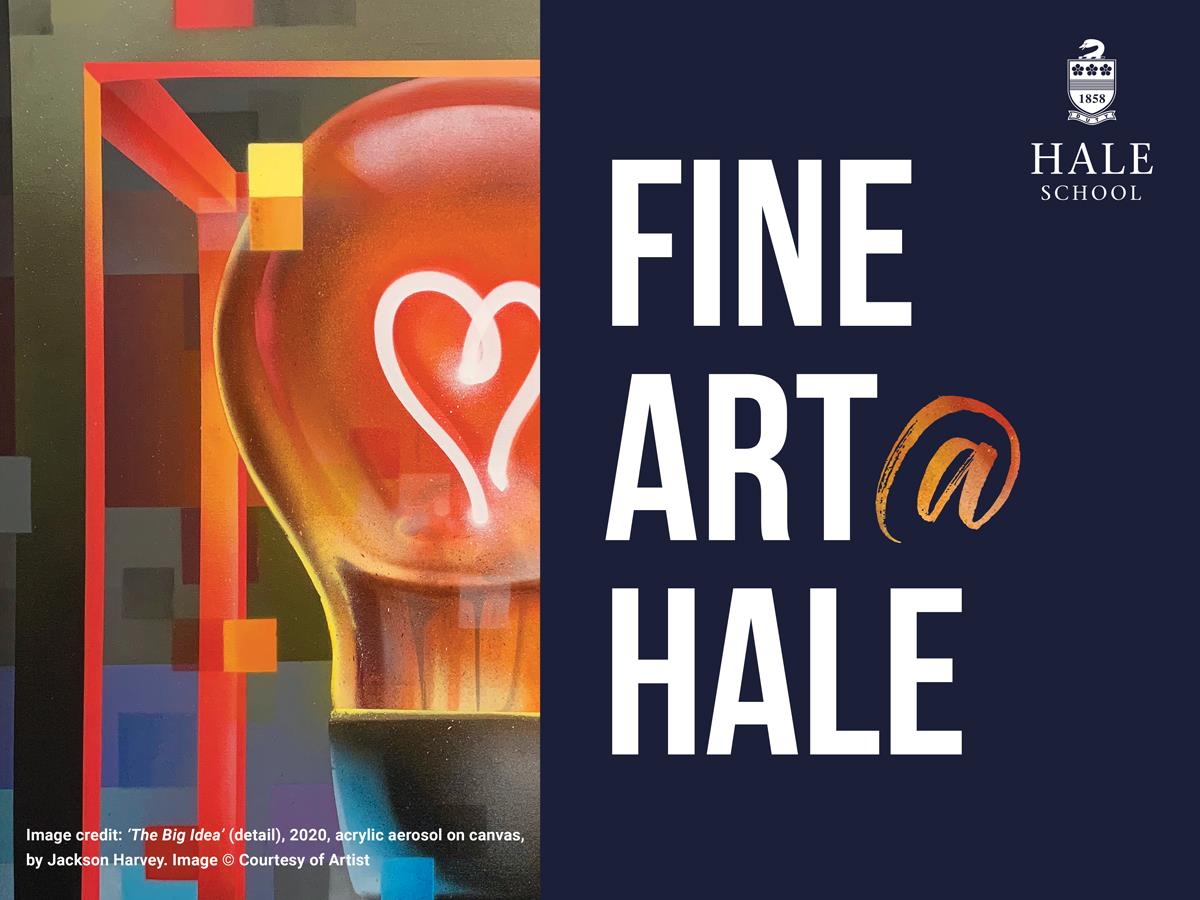 2020 FINE ART @ HALE - Online Exhibition
Fine Art @ Hale returns this August in a different format! For the first time, Perth's favourite school-based, professional art exhibition will be staged online via an online catalogue and sale.
Dates:August 7th - September 6th
Time(s):Opening night 7pm, August 7th
Details
Hosted By:Fine Art @ Hale
Description
Commences Friday 7th August to Sunday 6th August
This year's annual showcase will feature artworks from over 100 emerging and celebrated Western Australian artists across a range of artistic media. It promises to be a fantastic visual experience with a curated selection of paintings, ceramics, scultures, photography, jewellery and mixed media all included.
The online catalogue will be open for viewing from Monday 3rd August with an opportunity to buy artworks online on Friday 7th August, from 7pm. Please note there are strictly no sales or reservations to purchase artwork prior to the official opening of the exhibition.
Although the Opening Night has been cancelled due to the restrictions bought about by COVID-19, art lovers can still place their vote for the People's Choice Award 2020 and go in to the draw to win a beautiful ceramic piece by ceramist, Sandra Black.
Take a sneak peak at the participating artists in this year's event here.
Location