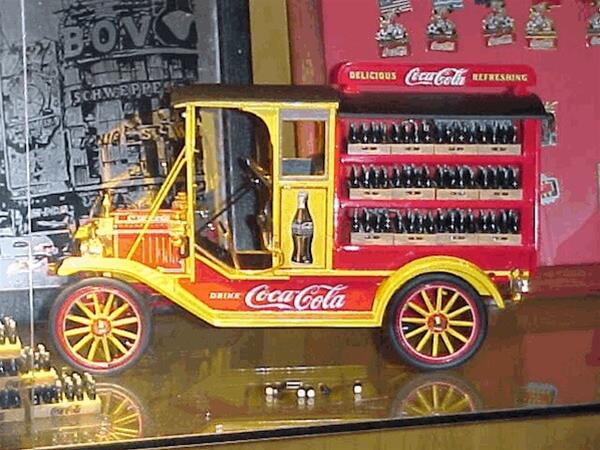 The 50's style café, open seven days a week, is finely decked out in red, white and black.
Details
Museums:Other
Open Days:Monday,Tuesday,Wednesday,Thursday,Friday,Saturday,Sunday
Description

Cola Cafe Memorabilia
The historic town of Toodyay, situated 90 kms from Perth in the Avon River Valley, has a unique café for those with a hankering for nostalgia.
The Cola Café and Museum is a 1950's style Café serving retro tucker, foot-tapping music and features a unique collection of Coca-Cola memorabilia collected over a 45 year period.
The extensive menu covers breakfast, brunch and lunch, with quality coffee, beautiful cakes and good old fashioned friendly service.
Experience breakfast on the terrace! Sit and watch the world go by, or keep warm in winter by our cosy gas fires and enjoy our fantastic Omelettes, Eggs Benedict or the famous Combo.
We serve only Silvana Coffee and proudly make:
Caffe Latte
Mocha
Vienna
Flat White
Short and Long Black
Capuccino
Macchiato
Mugaccino
Opening Times
Open every day of the year with the exception of Christmas Day and Boxing days, from 8 am to close Monday to Sunday. On a hot day keep cool under our Mist Fans. We give friendly country service and have excellent disabled facilities.
Our Coca-Cola Memorabilia Collection was started over 45 years ago in Zimbabwe and has now expanded to over 6,000 items.
Wherever you sit you're surrounded by Brian Dawes' Coke obsession; everything from the conservative to the quaint to the quirky. Many items have a story - like the Coca- Cola sign that once advertised a Louis Armstrong Concert or the red plastic chairs for the café's al fresco diners, snapped up from the Sydney 2000 Olympics. There's a model-T open delivery truck; coca-cola transistors; a miniature vending machine; clocks; bottle and can collections; and a lot more besides.
The Cola Cafe Collection
Started over forty-five years ago in Rhodesia (now Zimbabwe) with miniature glass bottles of Cola-Cola in a yellow crate.
Frequent trips to South Africa and three years' study in England saw the collection gradually grow.
In 1978 the collection rapidly expanded, with trading partners in all states.
Trips to Hong Kong, Singapore, Bangkok, Kuala Lumpur, Vietnam and Bali have all added to the collection.
Location
Address: 128 Stirling Tce, Toodyay, Western Australia 6566, Australia,Toodyay,WA,6566
Phone: 9574 4407
Email:
Website:http://colacafe.com.au