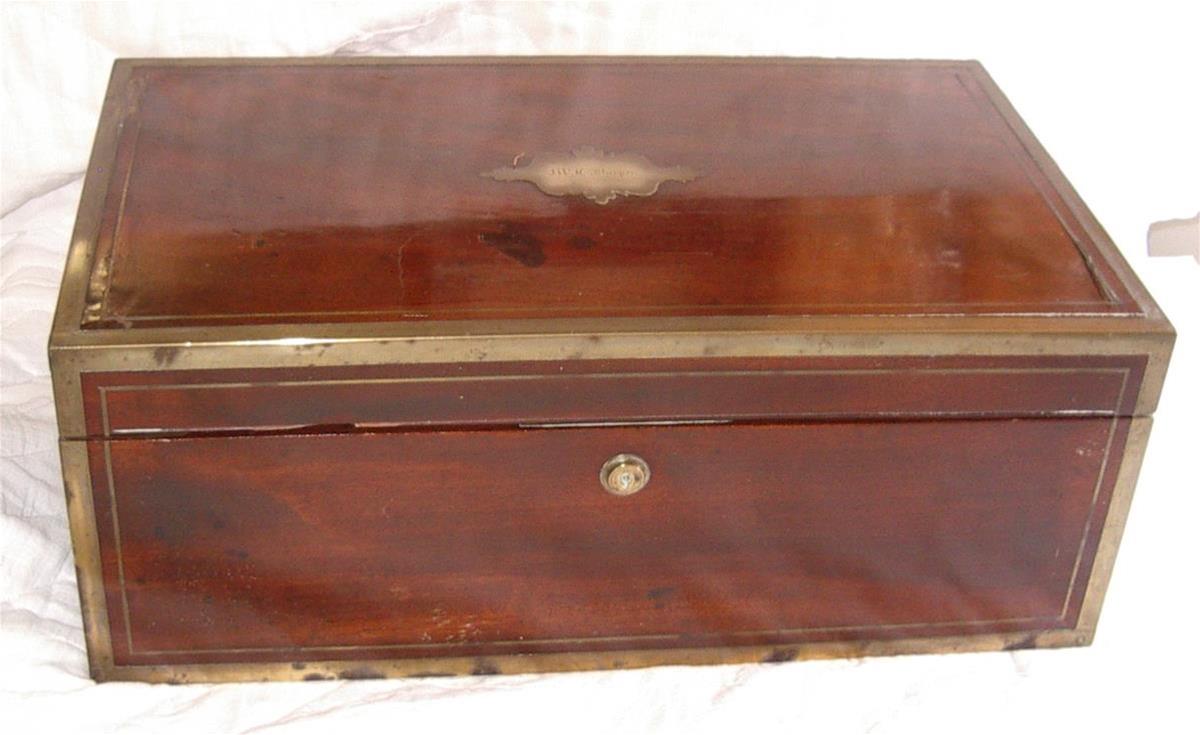 Travelling case; writing
A writer's travelling case, 1838, smart and attractive.
Details
Collection Type:Documents,Domestic
Description
The writing case has a brass strip around all external edges with a thinner brass strip one centimeter in. There are brass handles, one at each end of the box and they lay flush with the sides.
A small circular raised escutcheon is at the centre front.
On the lid is a decorative brass name plate engraved with 'Mr C Harper'. Brass inlay strips are on the inside corners.
The top internal flap has a dark blue narrow ribbon in a diamond pattern held in place with brass pins. When this flap is laid back, it forms a writing top. This top is covered in olive green baize.
The bottom half lifts up to reveal a storage area and three (3) small drawers. There is also a long thin compartment on top of the drawers. This compartment is divided into three (3) smaller compartments.
The pen compartment has a removable lid with a central knob for a handle.
Related
James Drummond Snr, with grandson James Mackintosh
Banksia Formosa specimen; Framed
Location
Address: 14 Clinton Street,Toodyay,WA,6566
Phone: 08 9574 9393
Email: [email protected]