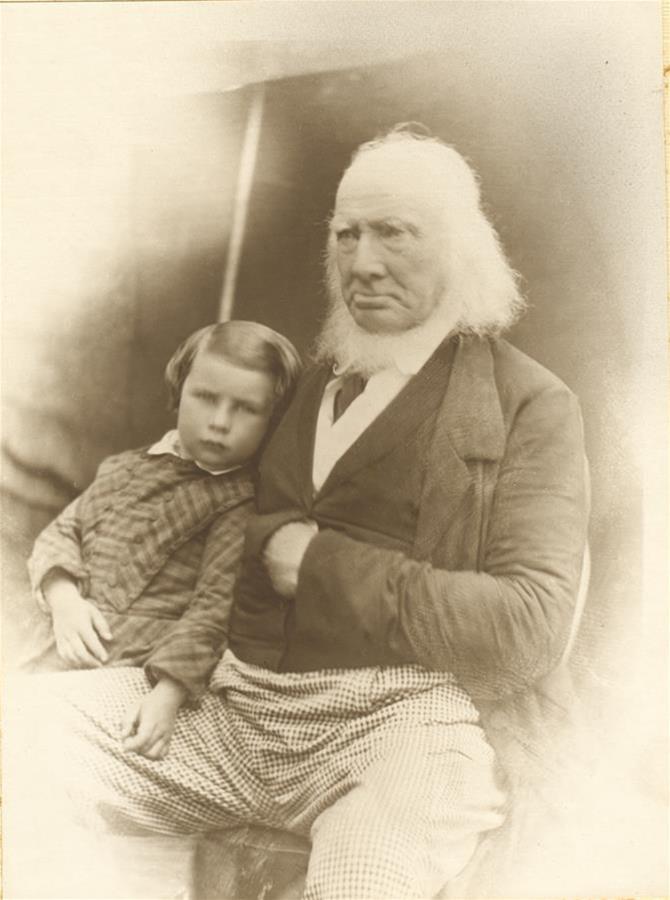 James Drummond Snr, with grandson James Mackintosh
James Drummond Snr. is cited as collecting the first samples of Banksia Formosa J. Br. (formerly Dryandra) a sample of which is in the Newcastle Gaol Museum.
Details
Description
Sepia photograph of …
James Drummond and grandson James Mackintosh.
James Drummond is in checked trousers, jacket, waistcoat, with a small dark cravat and a white shirt. His long white hair has the top pulled back, and white chin beard.
Grandson James Mackintosh can be seen sitting on Mr Drummonds knee; he's wearing a checked jacket with the sleeves rolled up, a white shirt, with hair of medium length.
Related
Banksia Formosa specimen; Framed
Location
Address: 14 Clinton Street,Toodyay,WA,6566
Phone: 08 9574 9393
Email: [email protected]