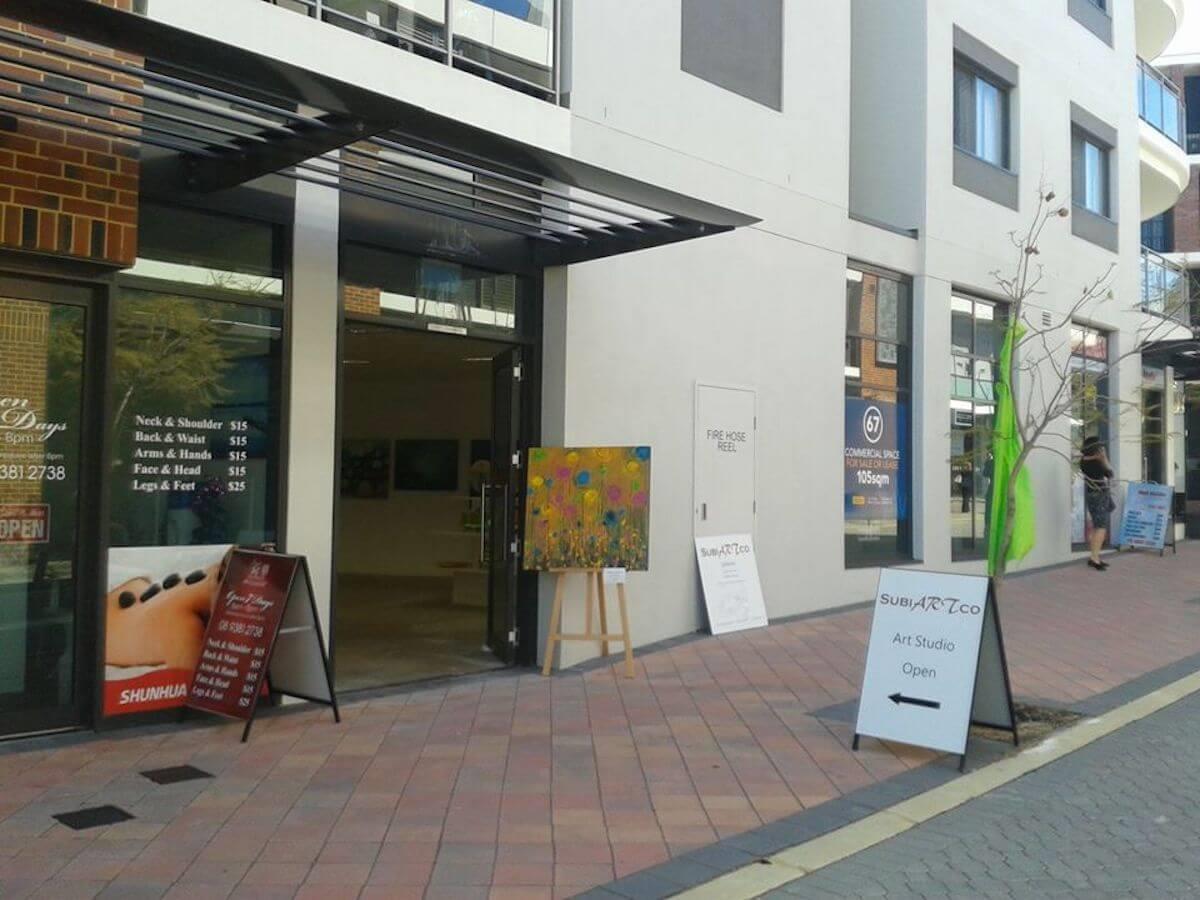 Forging a greater connection between artists and the community.
Open Days/times:Thursday - Saturday 11am - 2pm, appointments are available but not necessary
Galleries:Art Gallery
Details
Galleries:Art Gallery
Open Days:Thursday,Friday,Saturday
Description
Subiartco Galleries is a collective of professional artists, working in partnership with Qube developers on Wexford and Sheen streets, Subiaco.
Home to a wide range of artists and artistic styles, Subiartco features as a stunning local attraction that has captivated the community.
Known for its more personal connection between our wonderful artists and the community, the artists at the gallery happily talk about their works during opening hours. Art lessons are also offered in one of the spaces.
Spend your day admiring beautiful works of art at their showroom and make sure to check out the upcoming events and new exhibits.
Location