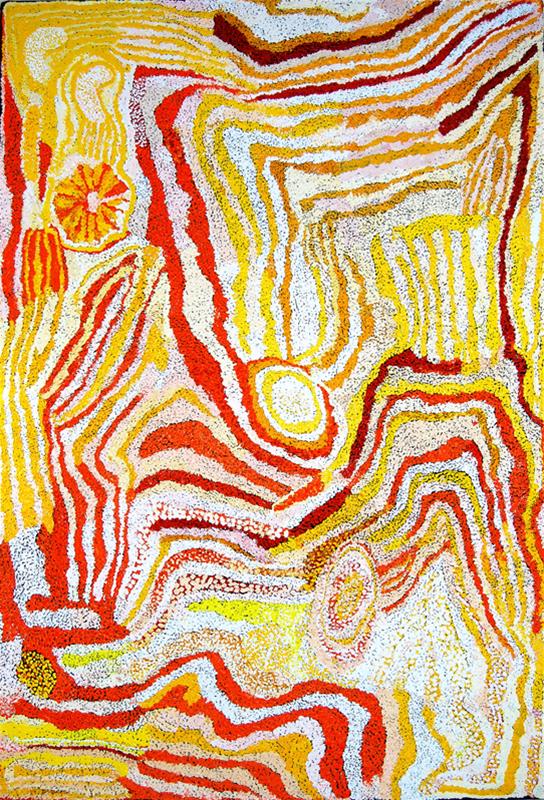 Seva Frangos Art is a boutique art gallery promoting Australia's finest Indigenous artists.
Open Days/times:BY APPOINTMENT ONLY
Galleries:Drawing,Aboriginal,Painting,Sculpture,Textiles
Details
Galleries:Drawing,Aboriginal,Painting,Sculpture,Textiles
Open Days:By Appointment Only
Description
ABOUT SEVA FRANGOS ART
Seva Frangos Art was established in 1998 to provide independent advice and services to individuals, corporate clients and public organizations and collections, on the purchase, collection, exhibition, curation and restoration of indigenous and contemporary art.
Significant and yet temporary exhibitions were organized in Perth and Melbourne, and this led to a permanent gallery in Subiaco, Perth.
THE GALLERY
Opened November 2006, the gallery is a boutique consultancy with a primary focus on promoting and establishing Australia's finest indigenous artists. The gallery credits its reputation to the long standing integrity of the Director, Seva Frangos.
Representing contemporary Aboriginal and Torres Strait Island artists, Seva Frangos Art operates in partnership with a number of recognised art centres and peak representative organizations to present artworks from leading artists and artworks sourced from across Australia.
The gallery in Subiaco offers a regular program of exhibitions and collection highlight displays and provides an opportunity to hold discussions with various groups and artists on the artworks.
Location