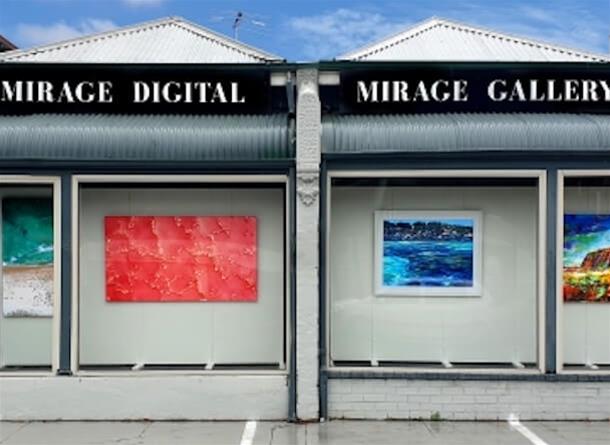 Promoting and displaying the work of quality Australian artists and photographers, Mirage Gallery love the incredible diversity of Australian art.
Open Days/times:Monday - Friday 9am - 5pm
Galleries:Art Gallery,Painting,Photography
Details
Galleries:Art Gallery,Painting,Photography
Open Days:Monday,Tuesday,Wednesday,Thursday,Friday
Description
The gallery's space located in Subiaco, has been operating as a digital lab and framing studio for many years, re-launching in 2019 as the 'Mirage Gallery'.
It offers a fantastic venue to view and purchase stunning Australian landscape photographs, prints and paintings by a diverse range of Australian artists.
Throughout the year they represent a variety of exhibitions, as well as offer an extensive range of fine art prints, photographs and original paintings for sale on their online store.
Related
Location