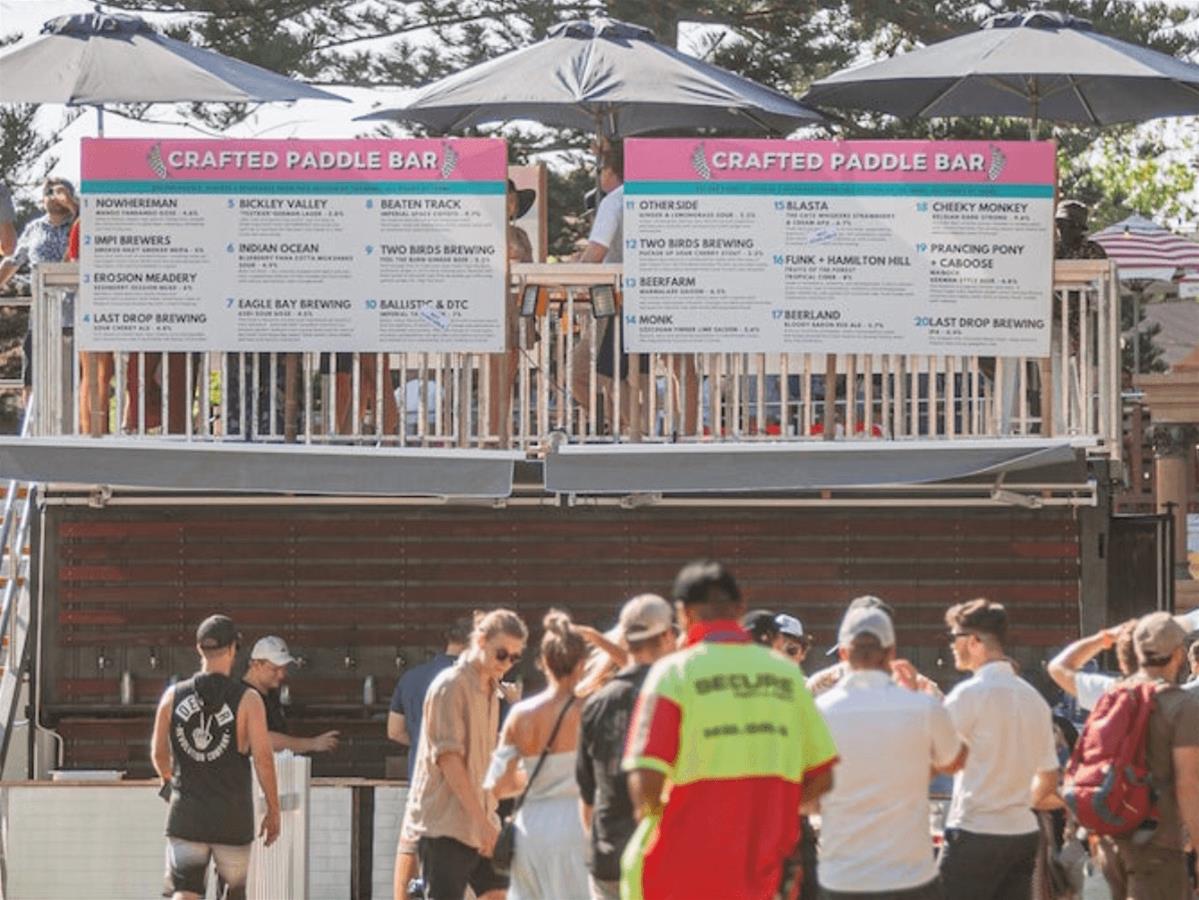 New temporary bar Welcome to the Otherside is coming to Subi for the summer, popping up behind the Corner Gallery from Nov 26 – Dec 20.
Dates:Nov 26 - Dec 20
Time(s):4pm to 9pm
Venue:Subiaco
Details
Hosted By:Otherside Brewing Co and Crafted Events WA
Venue:Subiaco
Description
Brewed up by the Triple-1-Three team, the powerhouse behind Otherside Brewing Co. and Freo.Social, the venue will transform the un-activated space behind the iconic pink walls of the Corner Gallery into a somewhat hidden bar.
The venue will be home to container bar with a rooftop area (think Fringeworld pop-up bar), a performance space for music and art, a kids play area and social spaces. Surprisingly, the little-known space can actually accommodate up to 450 people, so the more the merrier.
Drink offerings have a clear WA focus, featuring a 20-tap bar pouring pints of the Otherside core range, their most recent experimental brews (including a Christmas-themed sour and U.S. IPA), Vasse Felix wines, ciders and WA spirits.
Welcome to the Otherside will be hopping to new locations throughout the summer, with each new spot getting a limited-edition cocktail menu, an on-site food truck and guest cooks from local restaurants.
Events
Location
Venue:Subiaco
Address: 263 Hay St,Subiaco,WA,6008
Phone: (08) 9336 2837
Email: [email protected]