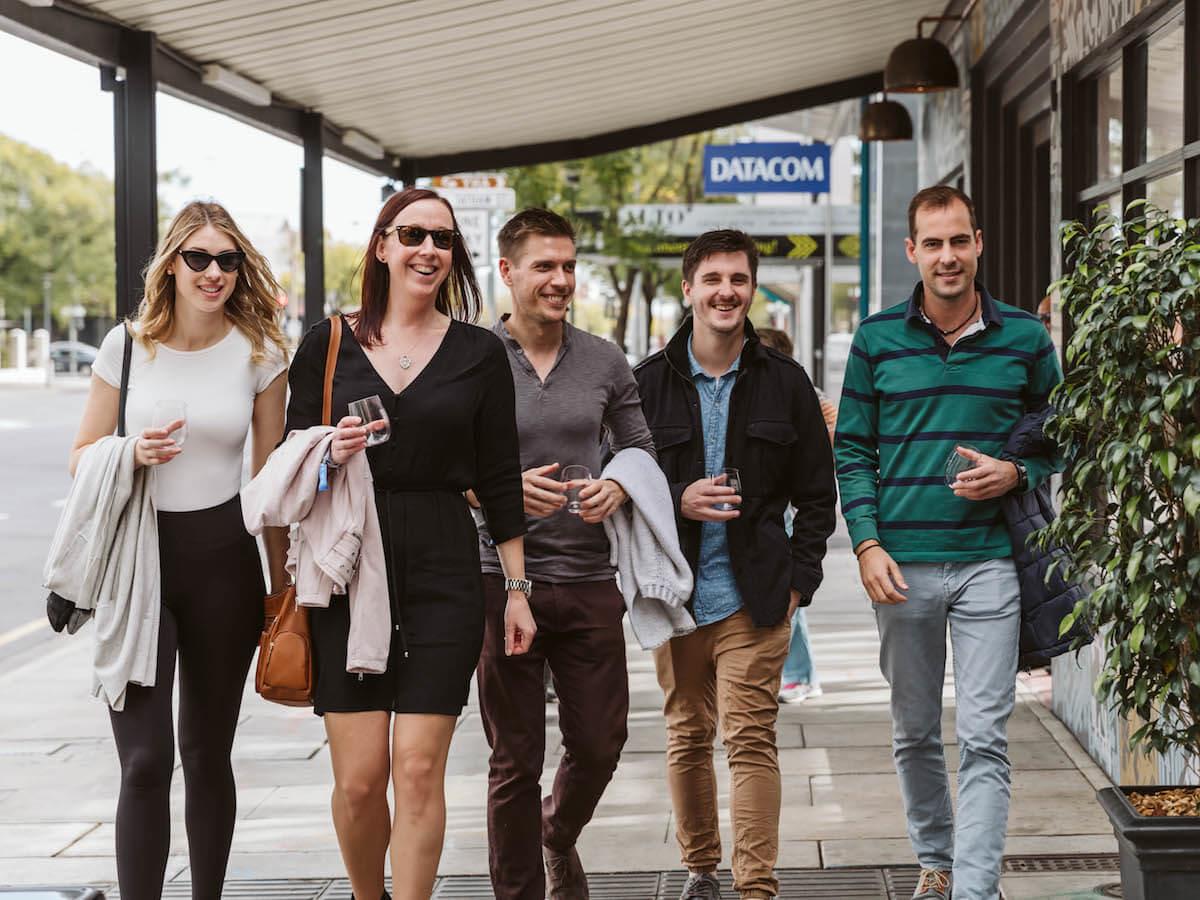 Urban Wine Walk Subiaco (SOLD OUT)
The sun is shining, the weather sweet! Get ready Perth, the Urban Wine Walk is back and this is the one wine event you'll want tickets to!
Dates:Dec 5 & 12
Time(s):12:00pm
Venue:Multiple Venues
Details
Hosted By:Neighbourhood Events Co
Ticket Price:$79.99
Venue:Multiple Venues
Description
Over two Saturdays (5th & 12th of December) the streets of Subiaco will come alive as a line-up of the best bars and restaurants each transform into an Urban Cellar Door for you to visit on a self-guided trail!
How does it work you ask? Simply decide which venue you'd like to start from and you're off! Choose your own adventure as you and your friends enjoy awesome experiences at a hand-picked selection of local bars and restaurants whilst of course enjoying a delicious range of wines from some of the best winemakers Western Australia has to offer!
Guaranteed to sell out, the Urban Wine Walk promises a fun and unique self-guided wine tasting experience that you and your friends won't want to miss!
PARTICIPATING VENUES & WINEMAKERS (12)
1. Dilly Dally Ft. Castelli Estate (Great Southern, WA)
2. Subiaco Hotel Ft. Walsh & Sons (Margaret River, WA)
3. Juanita's Ft. Battles Wine (Various, WA)
4. Lulu La Delizia Ft. Vino Volta (Swan Valley, WA)
5. Bistro Felix Ft. Below & Above (Pemberton, WA)
6. Fenway Subiaco Ft. Flametree Wines (Margaret River, WA)
7. Bark Subiaco Ft. Millbrook Winery (Perth Hills, WA)
8. Meeka Restaurant Ft. Mr Barval (Margaret River, WA)
9. Refuge Bar Ft. Higher Plane (Margaret River, WA)
10. The Village Bar Ft. Domaine Naturaliste (Margaret River, WA)
11. Restaurant Caleb Ft. Garbin Estate (Swan Valley, WA)
12. Storehouse Ft. Paul Nelson Wines (Great Southern, WA)
GETTING AROUND
Aside from the incredible wines, one of the best things about the Urban Wine Walk is that it's a completely self-guided day out! What that means is once you've been to your nominated starting location you can go where you want, when you want!
Location
Venue:Multiple Venues
Address: Forrest Walk, 99 Rokeby Road,Subiaco,WA,6008
Phone:
Email: [email protected]