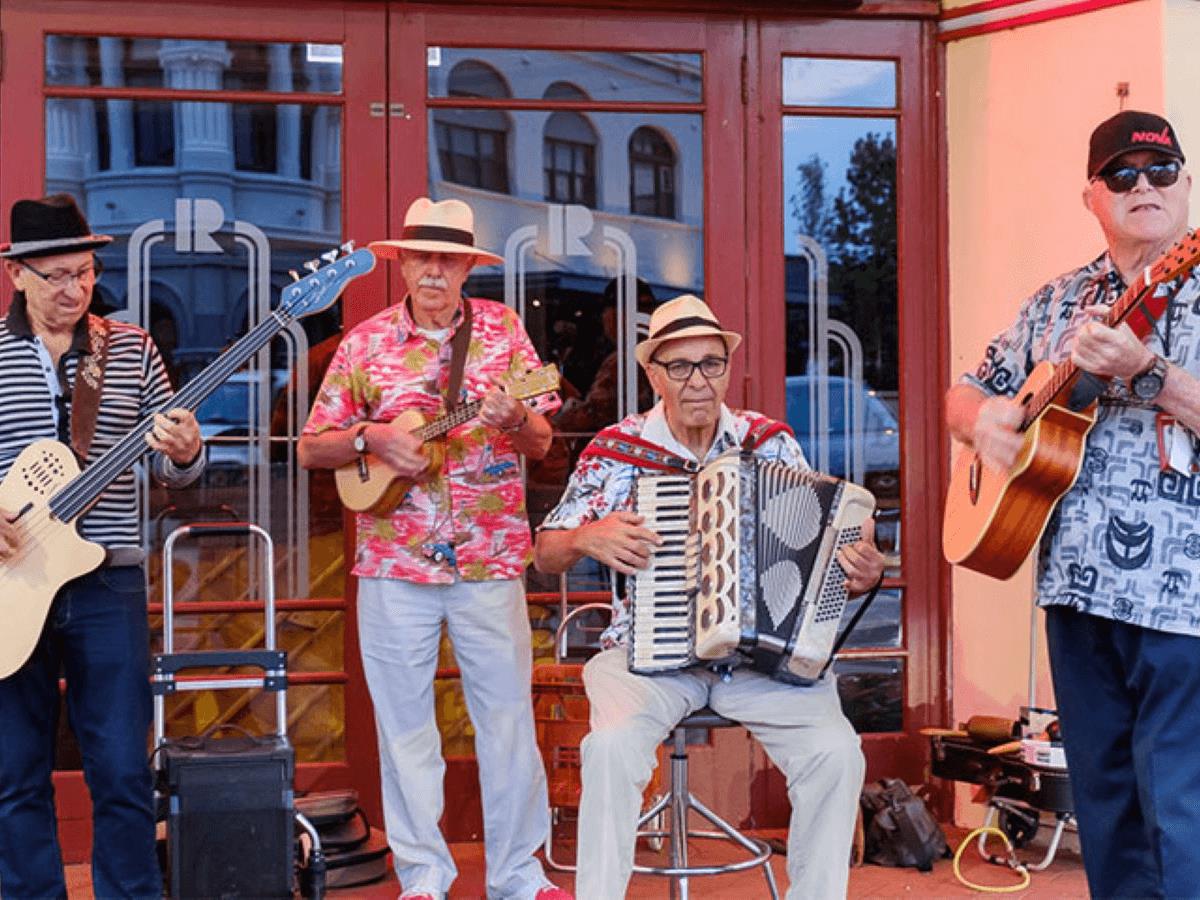 Subi Lounge Series: Zucchini Brothers Dazzle The Streets
Subi's famous vegetable siblings colour the streets with Euro-folk, latin and bossa nova vibes.
Dates:Oct 3
Time(s):Thurs 4pm & 5:30pm, Sat 2pm & 3:30pm
Details
Hosted By:See Subiaco
Venue Address:The Regal Theatre & Forrest Walk
Ticket Price:Free
Description
The Zucchini Brothers play Latin, Tango, Bossa Nova, European classics and an array of popular hearty vocals. They are at their best moving around tables, playing lovers requests and raucous tarentellas, bull fighting boleros and Russian folk songs!
Roving performances
• Thursday 24 September 4:00pm, Regal Theatre sidewalk & 5:30pm, Forrest Walk
• Saturday 3 October 2:00pm, Regal Theatre sidewalk, 3:30pm, Forrest Walk
Location