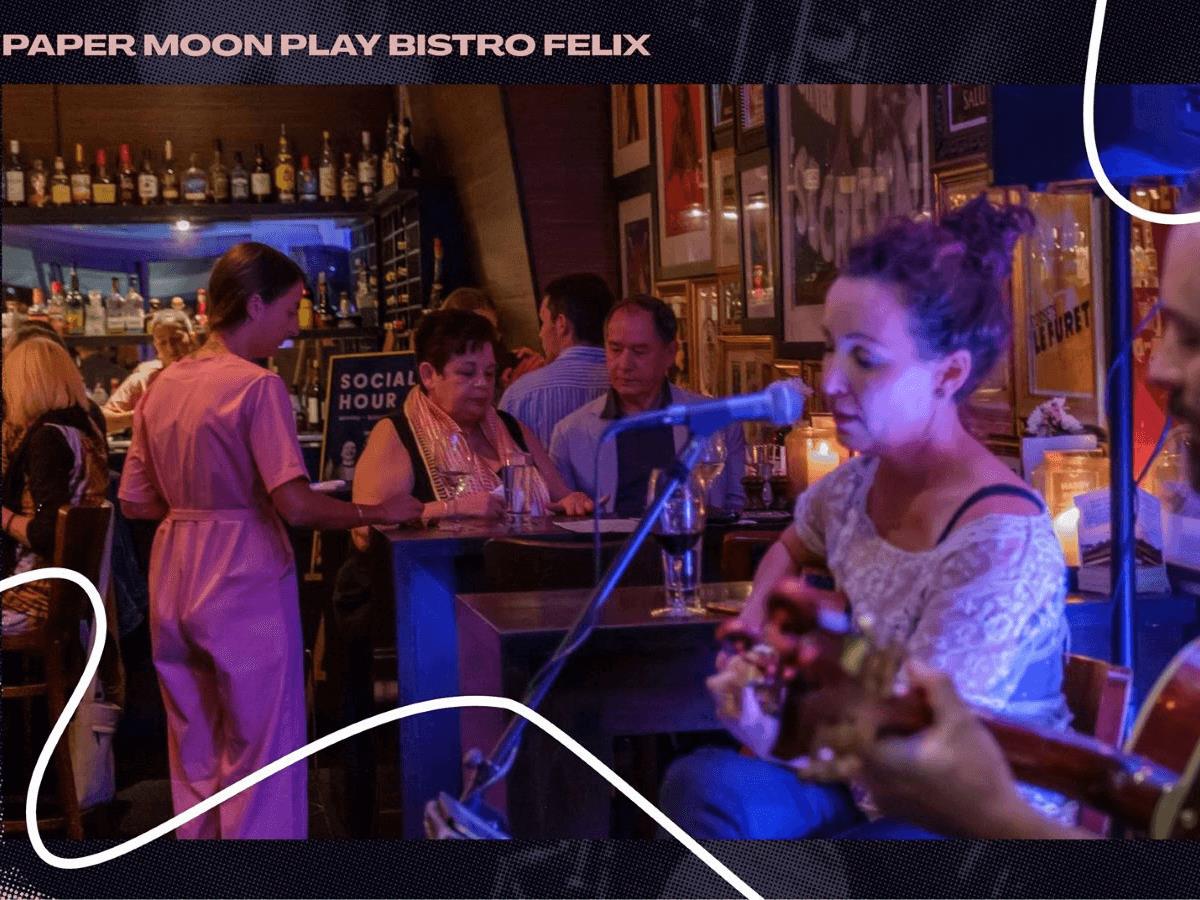 Subi Lounge Series: Paper Moon Play Bistro Felix
Jazz, soul and contemporary favourites. Two wonderful evenings of spell-binding musicianship with outstanding vocalist Fiona Rea and virtuoso jazz guitarist Lachlan Gear.
Dates:Oct 1
Time(s):4:30pm - 6:30pm
Details
Hosted By:See Subiaco
Venue Address:118-120 Rokeby Road Subiaco
Ticket Price:Free
Description
Bistro Felix Wine Bar is a smart wine bar and restaurant with a focus on Modern European dining. The menu is a contemporary take on classic French dishes designed by head chef Amane Mori, winner of the 2019 Western Australian Restaurant and Catering: Chef of the Year Award. If a drink is all you desire, you are welcome to take a seat at their bar or on Subiaco's favourite deck, order a nibble from our snacks menu and select from their extensive cocktail, beer and wine list.
• Bistro Felix Wine Bar
• September 24, 2020, 4:30pm to 6:30pm
• October 1, 2020 4:30pm to 6:30pm
FREE
Contact venue to make a booking.
Location