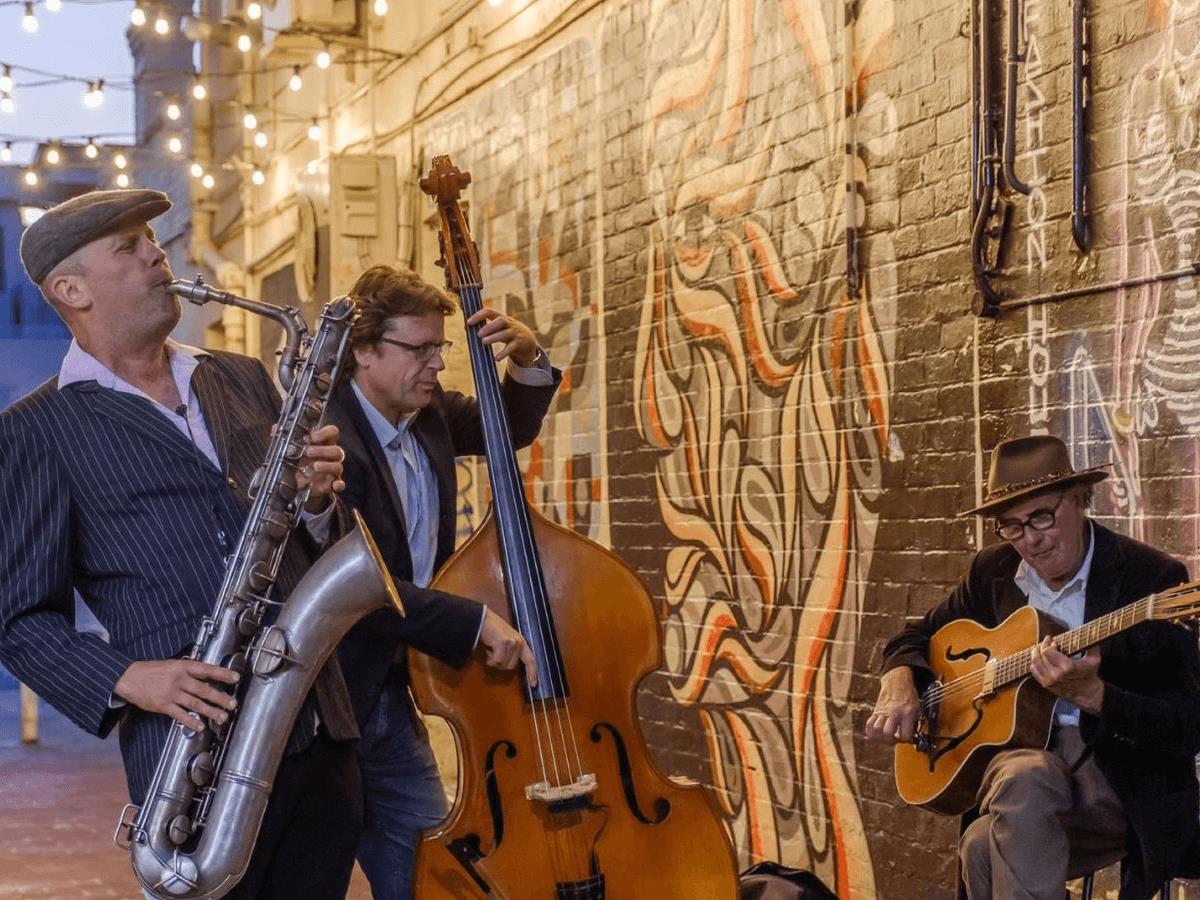 Subi Lounge Series: Laneway Gigs With The Double D's
Old school duo the Double D's fronting a foot tapping, erratic slow side of jazz performance, on the unwidely baritone saxophone.
Dates:Sept 25
Time(s):Starts at 5pm to 6pm
Details
Hosted By:See Subiaco
Venue Address:Hiddlestone Lane
Ticket Price:Free
Description
Join in on a laneway performance for the Subi Lounge Series, featuring talents all the way from the UK on the baritone saxophone Damien Denyer and joining him on the double bass Danny Boss. Follow the duo on the 25th of September from Hiddlestone Lane to Forrest Walk.
Location
Address: Hiddlestone Lane,Subiaco,WA,6008
Phone: (08) 9237 9222
Email: [email protected]