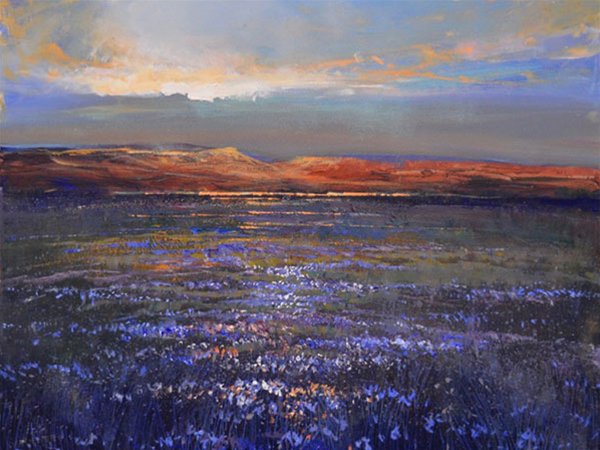 Mel Brigg - Departures
Coming from a family with a farming background, it is natural that the landscape has always played an important part in Mel Brigg's work.
Dates:April 7 - May 9
Venue:Linton & Kay Subiaco
Details
Venue:Linton & Kay Subiaco
Description

Brigg has used this as a basis to abstract the images, the colours and rugged textures of our vast outback. Recent trips to the northern areas, Litchfield and Kakadu, have inspired this new journey into the unknown.
The landscape subjects evoke memories of place, locations well known and oft visited, created through almost abstract dashes of paint that build to form lively, engaging surfaces.
Mel Brigg moved from South Africa to Australia some thirty years ago. His art practice and his personal beliefs attracted the attention of the authorities in those days and he was targeted as an anti-apartheid activist. From these current works it can be seen that he hasn't lost his connection with those who remain, in his words, 'in a dark place'. A recurring theme in his work is 'Exodus' in which he depicts the journey or attempted journeys of people endeavouring to move to a better place.
Related
Linton and Kay Galleries Events
Location
Venue:Linton & Kay Subiaco
Address: 299 Railway Road,Subiaco,WA,6008
Phone:
Email: